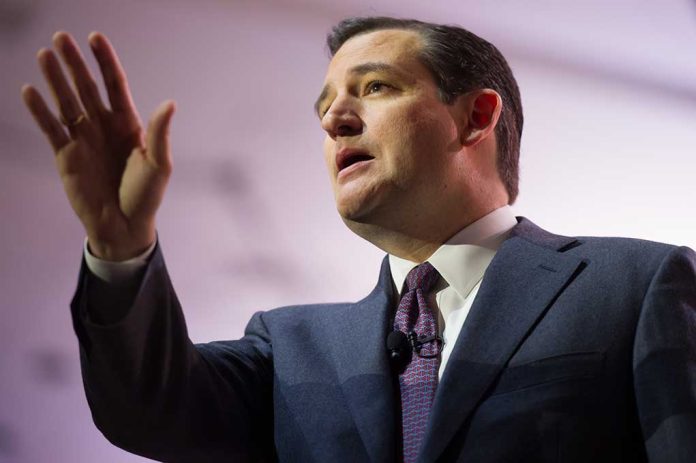 (RepublicanPress.org) – The controversy surrounding the Russian/Ukrainian conflict continues to grow, sparking fallout as some lawmakers head to their social media accounts to air their opinions and suggest possible solutions. Sen. Lindsey Graham (R-SC) managed to stir up a hornet's nest after posting shocking comments on his Twitter page.
On Thursday, March 3, Graham posted a tweet suggesting it was time for someone in Russia to "take [Putin] out" and do the world a "great service." He asked if there was someone there like ancient Roman politician Marcus Junius Brutus, one of Julius Caesar's assassins, or a more successful killer than Claus von Stauffenberg, who attempted to kill Adolf Hitler in 1944.
As one might expect, Twitter users quickly responded to Graham's post. The following day, Sen. Ted Cruz (R-TX) joined the mounting chorus of voices, tweeting that Graham's suggestion was "an exceptionally bad idea."
This is an exceptionally bad idea.

Use massive economic sanctions; BOYCOTT Russian oil & gas; and provide military aid so the Ukrainians can defend themselves.

But we should not be calling for the assassination of heads of state. https://t.co/crPGHw9xyJ

— Ted Cruz (@tedcruz) March 4, 2022
Cruz added that he supported "massive economic sanctions" and a boycott on Russian energy exports. The Texas senator also said he agreed with the idea of sending military aid to Ukrainians to help them defend their homeland.
He concluded his post by saying lawmakers shouldn't call for the assassination of foreign heads of state.
Do you think Graham went too far with his tweet?
Copyright 2022, RepublicanPress.org