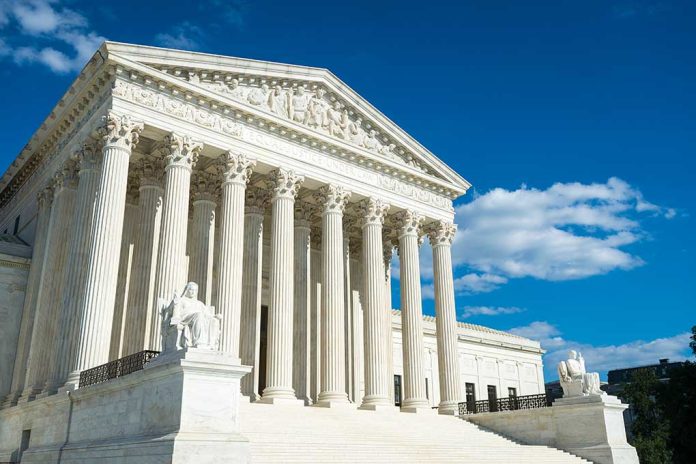 (RepublicanPress.org) – On October 3, 2022, the US Supreme Court agreed to hear a high-profile case regarding Big Tech's immunity from lawsuits. Gonzalez v. Google calls into question the scope of Section 230 of the US Communication Decency Act (47 USC § 230), which provides immunity to the owners of an "interactive computer service" for third-party content. The legal question, in this case, involves technology companies' potential liability for content they recommend to users. On January 19, Bloomberg reported that companies such as Meta Platforms, Twitter, Microsoft, and Yelp jumped to Google's defense by filing amicus briefs with the court.
Meta, the parent company of Facebook and Instagram, argued that the case involved an effort to create liability for "online services… for recommending content" by narrowing Section 230's protections. The 39-page document also argued that limiting the protections "would strongly incentivize" the removal of "important, provocative, and controversial content … of public concern," counter to Congress' intent to protect a "vibrant marketplace of diverse perspectives."
Twitter, Meta Back Google in Key Supreme Court Case

Tech companies say court should protect online speech https://t.co/1j0nNfo6AP

— Matt Navarra (@MattNavarra) January 20, 2023
Similarly, Twitter filed a 38-page brief arguing that Section 230 "ensures" the proper functioning of social media and video-sharing sites like YouTube. The company's lawyers also argued that Congress enacted protection to encourage platforms to "self-police… content… without fear" that their efforts would result in legal "liability." Addressing recommendations, the brief said the company's algorithms helped it organize information on the site, making the platform easier to understand and use.
Microsoft's 40-page brief argued that its "recommendation algorithms" play a "critical role" in users' daily lives. It warned that limiting Section 230's protections would have a "devastating and destabilizing" effect on Bing, its online search engine, LinkedIn, Microsoft Start, and Github.
Crowd-sourced business review site Yelp filed a 33-page document pointing out the irony of the company aligning itself with Google, considering the competitive nature of their business models. However, like the other technology companies, its lawyers argued that limiting online protections would create "significant" consequences for users and online platforms.
In all, 64 friends of the court briefs were filed by a single petitioner and 18 by multiple parties. SCOTUS scheduled oral arguments in the case on Tuesday, February 21.
Copyright 2023, RepublicanPress.org