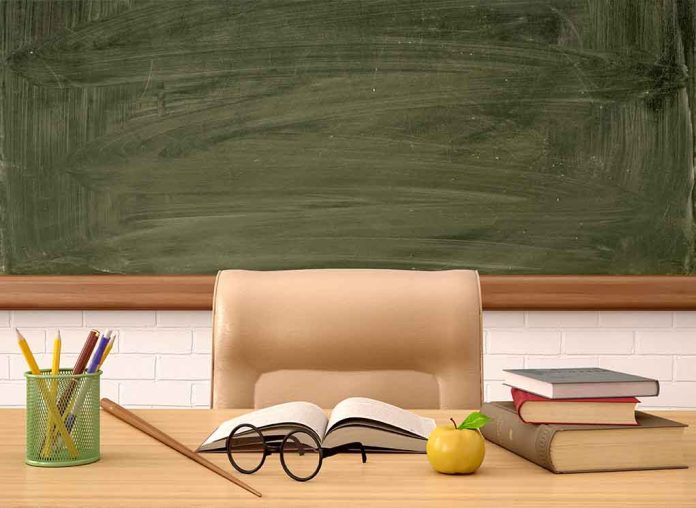 Teacher Reportedly Died Trying To Protect Students From Shooter
(RepublicanPress.org) – As of October 25, the country has endured 40 school shootings resulting in injury or death this year, according to a report by Education Week. That figure reportedly surpassed the previous record of 34 incidents in 2021. A recent one occurred in Missouri, where two died, including a heroic teacher.
On Monday, October 24, physical education teacher Jean Kuczka, 61, stepped between 19-year-old alleged shooter Orlando Harris and her pupils after he entered her classroom at St. Louis' Central Visual and Performing Arts High School. Authorities say he opened fire with an AR-15-style assault rifle, killing Kuczka and one of her students, 15-year-old Alexandria Bell.
This is Jean Kuczka.

It barely made headlines, but yesterday a gunman stormed into her classroom in St. Louis. Without hesitating, she stood between him and her students.

She gave her own life — to save everyone else.

Know her name. pic.twitter.com/SO5kgKPLXo

— Goodable (@Goodable) October 25, 2022
Law enforcement officials quickly stormed the school, eventually shooting and killing Harris. A total of seven teenage victims received treatment at local medical facilities for gunshot and shrapnel wounds.
Kuczka's daughter Abbey was quoted by local NBC affiliate KSDK talking about her mother's passion for her role as a teacher and mentor. She explained her mother was "very family oriented… was always a leader."
Abbey said knowing the impact her mother left on the world through her heroic act "brings peace of mind," adding the shooting incident shed new light on the lasting nature of her mother's role in her students' lives.
Copyright 2022, RepublicanPress.org