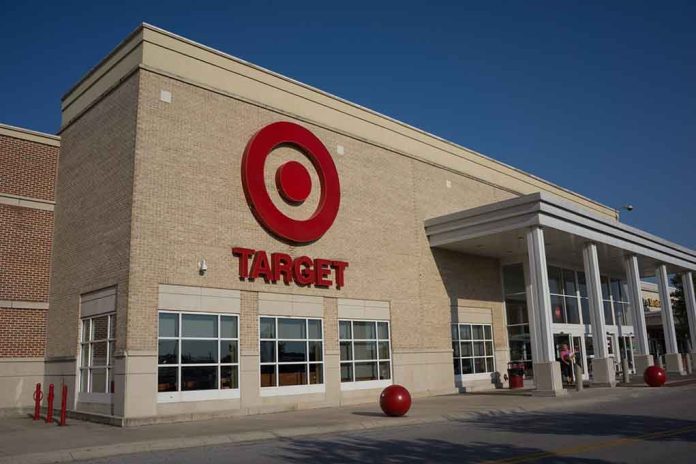 (RepublicanPress.org) – In November 2022, Target released its corporate earnings for the third quarter. Although sales grew over the quarter, the corporation reported the numbers fell well below its expectations. Chairman and Chief Executive Officer Brian Cornell said that Target was facing a "growing financial headwind from shortage" and "organized retail crime" was partially to blame. Six months later, the problem still persists.
On May 17, Target released its first-quarter earnings for 2023. Corporate sales grew only 0.9% during the first three months. Cornell called the slight increase a "healthy indication" Target has built an environment of trust and loyalty that brings consumers back even in challenging economic times. The earnings report also showed inventory was down 16% compared to the previous year, a shrinkage he contributed in part to "theft and organized retail crime."
Retail Theft Is Driving A Shocking Amount Of Losses For Target, Executives Say https://t.co/Tb5UfIYZwb pic.twitter.com/e46rS90oTe

— Daily Wire News (@DailyWireNews) May 17, 2023
Cornell said theft and organized retail crime isn't just a Target issue but a problem for the whole retail industry. He said it impacts the availability of certain products and makes shopping inconvenient overall. Setting aside the financial loss, the CEO said he's more concerned about the impact retail crime has on customers and employees. Cornell assured that Target is working with the National Retail Federation (NRF) and the Retail Industry Leaders Association (RILA) to reach out to law enforcement and legislators to make some "industrywide changes" to address the growing issue.
In April, the NRF released a report about organized retail crime, calling it a persistent and growing threat. The entity said it has been a high-priority issue in the industry for decades. The organization confirmed that criminal groups have become more violent and bold in recent years, making the issue even more concerning. According to the NRF, a National Retail Security Survey from 2022 showed around 70% of retailers believed organized retail crime had increased over the previous five years.
Copyright 2023, RepublicanPress.org