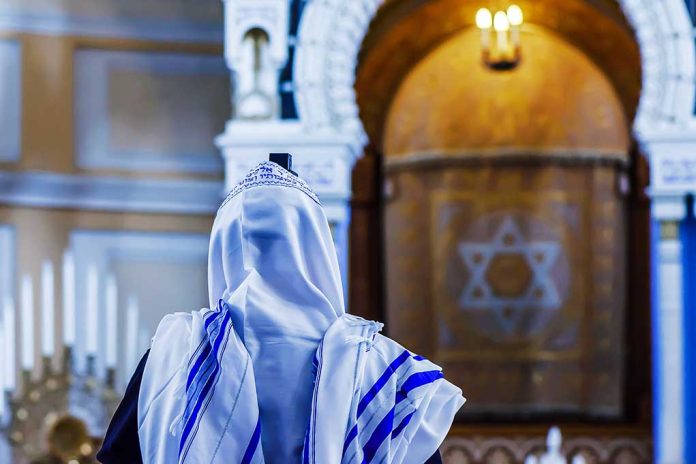 Men in Legal Trouble Over Threats Against Jewish Community
(RepublicanPress.org) – When people walk into their place of worship, they expect the facility to be a safe place. Unfortunately, even the holiest of grounds can be a target of destruction, as the Jewish community in New York City found out last week when police subverted a plot that could have cost the faithful their lives.
This week, news outlets reported that police arrested two men — Christopher Brown and Matthew Mahrer — at Penn Station for their involvement in threatening to murder people and perhaps carry out mass shootings at a synagogue in New York City. Brown allegedly told police he was going to kill himself and that he was a white supremacist. Just before their arrest, he tweeted he was "really gonna do it" this time.
2 charged in threat to NYC synagogue after men arrested at Penn Station https://t.co/ddJnOtbn6h pic.twitter.com/hlUvKtK5hA

— The Hill (@thehill) November 21, 2022
Pix11 reported that New York City Councilman Ari Kagan noted one of the suspects had a Nazi armband, and the other was armed, calling them a "real threat." He was dumbfounded by the large upswing in anti-Jewish crimes. In addition to Nazi paraphernalia, police seized various weapons from the men, including a large knife, a 30-round magazine, a pistol, and other items.
Deputy Mayor Philip Banks III and Mayor Eric Adams held a press conference after the incident. Adams confirmed the potential attack was not an "idle threat" while crediting the MTA and NYPD for the suspects' ultimate capture. He then committed to protecting NYC's Jewish community, fighting extremism, and keeping antisemitism out of The Big Apple.
Brown faces terrorist charges and six weapons violations and is behind bars without bail pending trial. Mahrer is accused of various weapons crimes and was allowed to get out to await trial by posting either a $300,000 bond or paying $150,000 bail.
Copyright 2022, RepublicanPress.org