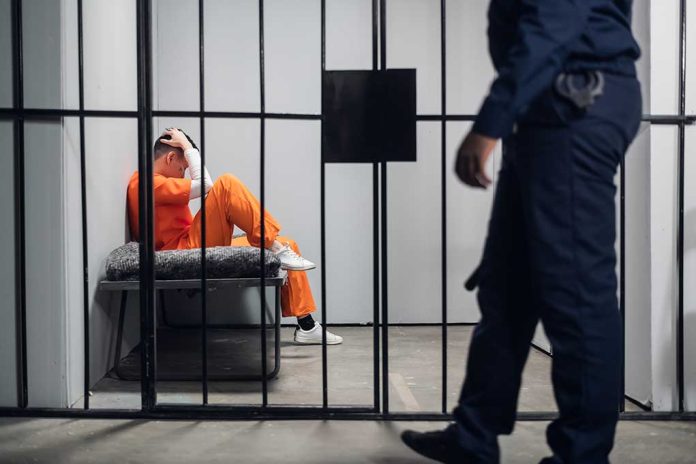 SHOOTING Suspect in BIG Trouble – Charges Filed!
(RepublicanPress.org) – On July 4 while Illinois residents were enjoying a celebratory parade with their families, a gunman opened fire during the festivities, killing seven and injuring dozens more. After his arrest, Lake County State Attorney Eric Rinehart announced Robert E. Crimo III has been charged with seven counts of first-degree murder, which carry a life sentence with no "possibility of parole."
Rinehart also announced the murder charges are the minimum the gunman will face, as he may add attempted murder and aggravated battery too. The attorney said he plans to ask the judge at the county courthouse to hold the suspect without bail.
The Lake County State's Attorney's office charged the Highland Park gunman with seven accounts of first-degree murder.

Rinehart said are these are the first of many charges. pic.twitter.com/ks55RHM3X9

— USA TODAY (@USATODAY) July 5, 2022
According to reports, Crimo dressed up as a woman, covered his tattoos to conceal his identity, climbed to the rooftop of a building along the parade route, and shot the innocent people down below. While fleeing the scene, the accused dropped his rifle that was used to allegedly shoot over 40 paradegoers.
In 2019, the suspect reportedly tried to commit suicide and later threatened to kill his whole family, yet the incidents didn't pop during his background check when he bought his weapons. Since there was no formal complaint and he wasn't arrested, the case was closed, circumventing the red flag laws in the state of Illinois.
In response to the shooting and subsequent charges, Rinehart called for a nationwide blanket ban on assault rifles.
Copyright 2022, RepublicanPress.org