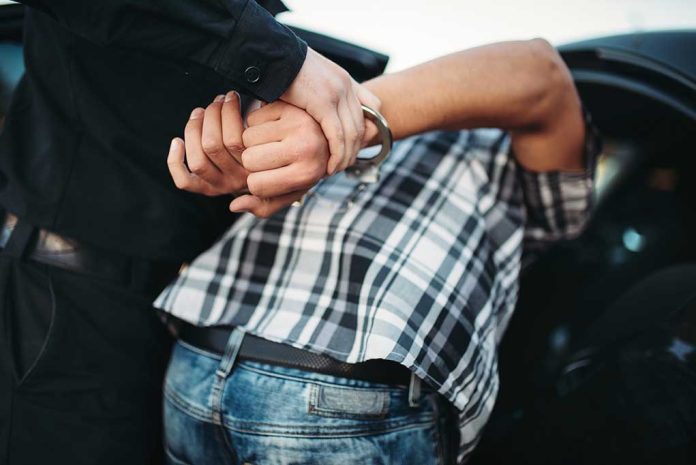 (RepublicanPress.org) – On April 18, seven people were shot in Maine. Police found four victims deceased in a house and three others wounded by gunfire as they drove down a busy highway. Authorities initially shut down part of Interstate 295 in Yarmouth for about an hour and a half, warning residents and businesses to stay inside while assessing the situation. A few hours later, there was an arrest in the case.
Police took 34-year-old Bowdoin County resident Joseph Eaton into custody, charging him with four counts of murder. The victims in the house were named during a press conference. They are 66-year-old David Eaton and 62-year-old Cynthia Eaton, the suspect's parents. The other two in the home were family friends, 72-year-old Robert Eger and 62-year-old Patti Eger.
Robert Eger, 72, Patti Deraps Eger, 62, Cynthia Eaton, 62, and David Eaton, 66, were all shot dead at a home on Tuesday morning with police saying 34-year-old suspect Joseph Eaton confessed to killing them.#Maine #Bowdoin https://t.co/73Ymi87QC0

— MirrorUSNews (@MirrorUSNews) April 19, 2023
The victims on the interstate were identified as 51-year-old Sean Halsey and his kids, 29-year-old Justin Halsey and 25-year-old Paige Halsey. The father told WMTW that he is grateful for the first responders who helped and said everyone making progress in their healing.
According to law enforcement, the suspect admitted to shooting his parents and the family friends just days after being released from the Windham Correctional Facility, where he'd served time for aggravated assault. Police said he told them he shot the victims on the interstate because he thought they were following him.
On April 19, the Independent reported that the suspect posted an emotional video on Facebook just before the shooting. He described himself as a screw-up and wondered out loud why some people who claim to be Christian couldn't forgive him. Eaton didn't provide any details about what he did in his past that called for forgiveness, but he did reveal that he suffered from previous trauma.
The Sagadahoc County Sheriff's Office assisted Bowdoin County. Sagadahoc Sheriff Joel Merry said he was sure the threat to the public was over.
Copyright 2023, RepublicanPress.org