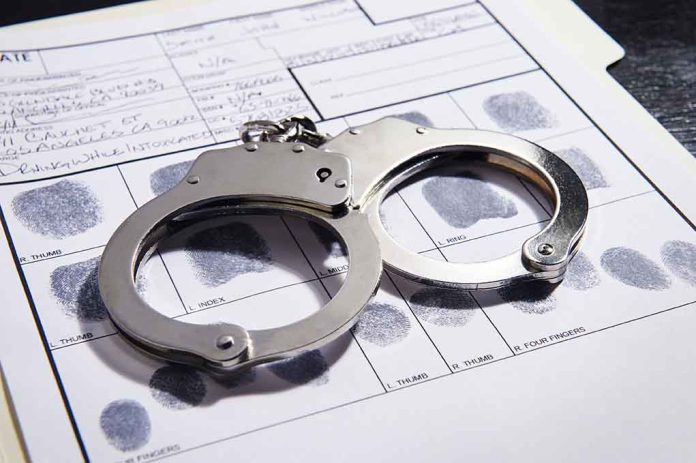 (RepublicanPress.org) – It isn't unusual nowadays to hear of investigators clearing a cold case using new technology like DNA testing. However, it's not every day that a decades-old case gets solved aided by a fingerprint and the discovery of a witness. Yet, that's precisely what happened in a Massachusetts murder case.
Man Arrested for 1971 Murder
On March 22, 2022, the Middlesex County District Attorney issued a press release announcing that a grand jury indicted Arthur Louis Massei, 76, for the first-degree murder of Natalie Scheublin. Law enforcement officials promptly arrested the 76-year at his residence in Salem, Massachusetts.
District Attorney Marian Ryan noted her office could tell Scheublin's two children that prosecutors have finally taken the "first step in holding the alleged perpetrator accountable for [their mother's] death." She also said this investigation's success embodied the spirit behind her decision to establish her office's Cold Case Unit in 2019.
"This indictment is the culmination of years of investigative work," she stated. "I'm truly grateful to all of our law enforcement partners who worked tirelessly to… provide some answers to [Scheublin's] grieving family."
Bedford Police Chief Ken Fong echoed those remarks, adding that he hoped Massei's arrest would serve as an "assurance to all in our community who were shocked by this brutal crime." He also thanked investigators for their commitment to solving a murder from more than 50 years ago.
Investigators Crack the Case
Lexington Trust Bank President Raymond Scheublin returned to his Bedford home after work the evening of Thursday, June 10, 1971. Upon arrival, he found his wife's body lying face down in the basement. She lay tied up on the floor face down with a makeshift gag secured around her neck.
A subsequent autopsy determined that a massive blunt force injury to Mrs. Scheublin's head and multiple knife wounds caused her death. A police investigation found her murderer didn't remove anything of value from the home except her 1969 Chevrolet Impala. Officers located the car later that evening and collected several latent fingerprints, even though someone had wiped the vehicle down.
Police officers conducted several interviews and followed leads, but the case eventually went cold. Then, in 1999 forensic examiners identified Massei as a person of interest using the FBI's Automated Fingerprint ID system. A follow-up analysis concluded that one of the fingerprints matched Massei's left thumb.
Investigators subsequently interviewed the defendant, but could not find any corroborating evidence to support charging Massei for the murder.
Miraculously, investigators recently identified a woman who knew Massei in the 1990s. According to her, he usually carried a knife and once boasted about stabbing someone to death.
Prosecutors were able to obtain a grand jury indictment using that information, the fingerprint analysis, and other facts of the case.
The case is in its preliminary phase, and the court hasn't set a trial date yet.
Copyright 2022, RepublicanPress.org