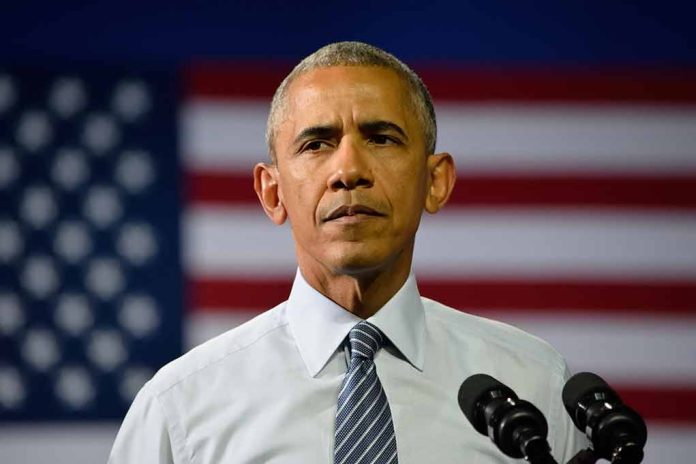 (RepublicanPress.org) – In January 2013, former President Barack Obama signed the Former Presidents Protection Act of 2012. This piece of bipartisan legislation authorized the Secret Service to protect former presidents and their spouses for the remainder of their lives. HR 6620 also included protection for former presidents' children under 16 years old. Recently, that protection may have proven useful, as a suspect with bomb-making material was allegedly caught in Obama's DC neighborhood last week.
On June 29, CBS News reported that Secret Service apprehended 37-year-old Taylor Taranto near the Obama home in Washington, DC. Several sources told the outlet that the suspect had an open arrest warrant for his participation in the January 6 riots. Officials said Taranto previously made threats against a public figure on social media, heightening their concerns about the individual and his presence near the former US leader's home.
The Metropolitan Police Department told People that authorities arrested Taranto on charges related to being a fugitive from justice "pursuant to an arrest warrant."
Armed Suspect Wanted By Authorities Arrested Near Obama's Home After Bomb Threat: Reports https://t.co/MeDrpwvTVj

— Brad Porcellato (@BradPorcellato) June 29, 2023
Secret Service reportedly spotted Taranto near the Obama home and chased him down before he reached the structure. Authorities searched his van parked nearby, and sources say they found several weapons and the makings of an unassembled Molotov cocktail.
According to NBC News, Taranto reposted Obama's alleged DC home address on Truth Social and claimed a mosque was near the former president's house. The post reportedly said, "Got them surrounded!" The news outlet also said the suspect's Telegram account included a link to a conspiracy theory website about Obama's residence.
A senior DC law enforcement official confirmed that Taranto had been in the area for months living in his vehicle near the Washington, DC jail where many of the January 6 defendants are detained.
It's unclear whether the former US leader or his family was home at the time of the incident.
Copyright 2023, RepublicanPress.org