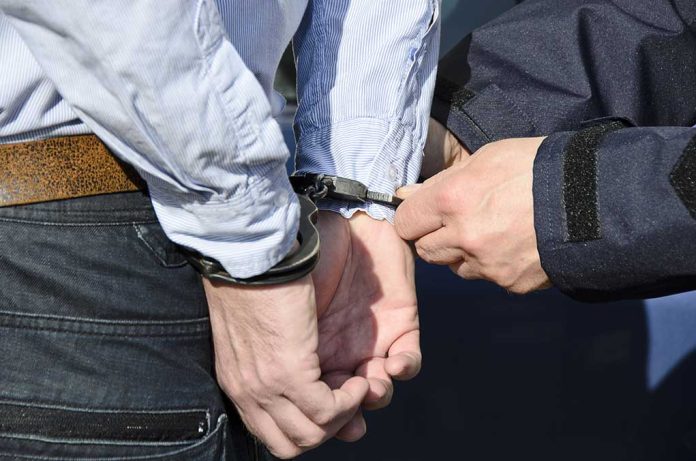 (RepublicanPress.org) – In February, a suspect walked up to a white SUV in Sayreville, New Jersey, and shot local Councilwoman Eunice Dwumfour to death. The politician was just outside her home when the incident occurred. Witnesses reported seeing a gunman running toward the highway, but the killer remained at large for months — until now.
On May 30, reports revealed police arrested a suspect the day before in Chesapeake City, Virginia — 28-year-old Rashid Ali Bynum. The defendant is reportedly from Portsmouth, Virginia, and knew the councilwoman through the Champions Royal Assembly Church. Police have no motive. Middlesex County Prosecutor Yolanda Ciccone held a press conference after the arrest, saying the killing shook the community and "no arrest will bring back the late councilwoman."
Dwumfour, a Republican, just started her journey on the Borough Council, having been elected to the position in 2022 — the first Black woman in that area to hold that office. She was also reportedly a member of the Sayreville Human Rights Council. Dwumfour was a mother and a new wife. Her campaign manager, Karen Bailey Bebert, called the councilwoman a "shining star."
The mayor of Sayreville, Victoria Kilpatrick, spoke out after the arrest stating her relief that police arrested a suspect in this case. She offered prayers to the grieving family and vowed to ensure Dwumfour's name doesn't fade away.
Attorney John Wisniewski, who represents Dwumfour's family, said the politician's family wants to know why the killer targeted their loved one.
Prosecutors have charged the suspect with first-degree murder and unlawful possession of a handgun in the second degree, with an added charge of possession of that gun for an unlawful purpose. According to Ciccone, Bynam's travel history on his mobile device allegedly puts him in New Jersey when the shooting took place. He now awaits extradition from his home state of Virginia to New Jersey, where the murder took place.
Copyright 2023, RepublicanPress.org