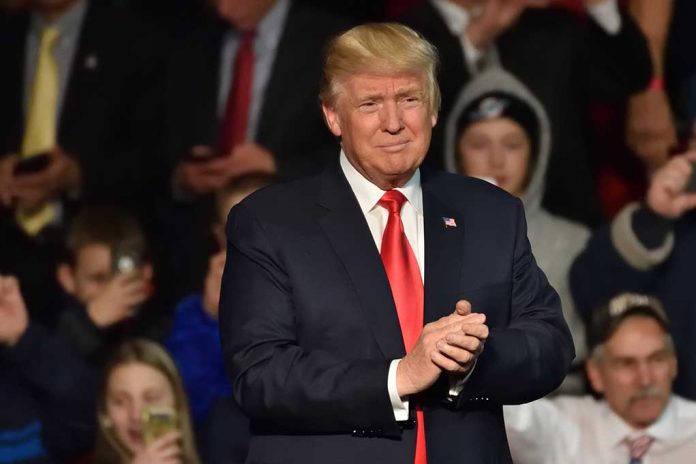 (RepublicanPress.org) – In 2017, Democratic lawmakers from the House Oversight and Reform Committee filed a lawsuit to force the General Services Administration (GSA) to hand over financial information related to President Donald Trump's Washington, DC, hotel. The agency declined to hand over the documents. In December 2020, the District of Columbia Court of Appeals ruled the suit could move forward, but the Justice Department filed a petition for a writ certiorari in the US Supreme Court on behalf of the GSA in November 2022.
On May 15, SCOTUS agreed to hear the case during its next annual session and should hand down a decision by mid-2024. The original 2017 lawsuit accused Trump of hiding debt in order to win the hotel bid and sought to examine any alleged conflicts of interest concerning foreign government officials who stayed in the hotel from time to time. The hotel was located on the property of the Old Post Office Pavilion, which the federal government leased to Trump before he became commander-in-chief.
Solicitor General Elizabeth Prelogar argued that allowing the suit to move forward could open a floodgate of lawsuits from congressional members — even if they only hold a minority in Congress.
#BREAKING: Supreme Court to take up Trump DC hotel dispute https://t.co/edIZlbaET2 pic.twitter.com/kTxIlgcIcH

— The Hill (@thehill) May 15, 2023
The case, Carnahan v. Maloney, will determine whether or not individual members of Congress have standing to compel the release of information from the executive branch using 5 USC. § 2954. The code, known as the "Seven Member Rule" or "Five Member Rule," states any seven members of the Committee on Government Operations of the House of Representatives or five members of the Committee on Governmental Affairs of the Senate can request information as long as it falls under the purview of the respective committees.
Democratic legislators filed a brief in opposition, asking the SCOTUS justices to allow the lower court ruling to stand. They stated the GSA administrator didn't present a good reason why they thought the US Court of Appeals ruling was wrong and believed there will be "no flood of cases" if the case is allowed to proceed.
Copyright 2023, RepublicanPress.org