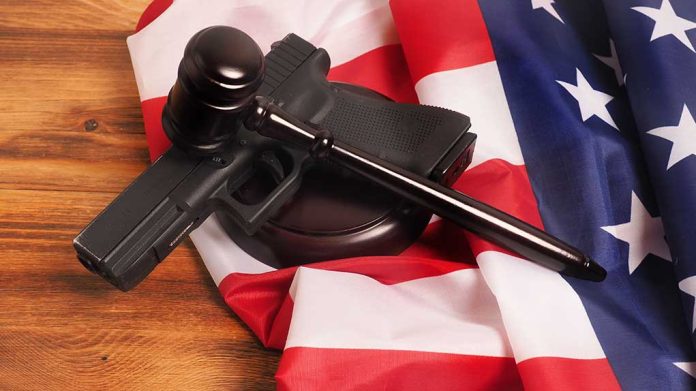 Supreme Court RULING – Major Win for Gun Owners!
(RepublicanPress.org) – The US Supreme Court still has several opinions to hand down before breaking at the end of June or the beginning of July. One major decision the justices released on June 23 was regarding the right to carry arms in public for the purpose of defense. The court ruled on New York State Rifle & Pistol Association Inc. v. Bruen, striking down a New York gun law restricting concealed carry with a 6 to 3 vote.
The opinion, written by SCOTUS Justice Clarence Thomas, stated the law requiring gun owners to justify their need to carry a gun in public violated citizens' Second Amendment rights.
The Supreme Court STRIKES DOWN a New York gun-control law that required people to show "proper cause" to get a license to carry a concealed handgun outside the home. The vote is 6-3. https://t.co/jA2Gl7lTiG

— SCOTUSblog (@SCOTUSblog) June 23, 2022
According to the Associated Press, New York Governor Kathy Hochul (D) spoke out after the ruling saying the decision isn't what people in her state want. On the other hand, the president of the New York State Rifle & Pistol Association expressed support of the decision. He said instead of going after law-abiding gun owners, the state can now concentrate on catching actual criminals.
SCOTUS sent the case back to the lower courts for further clarification on the matter.
Several other states have laws in place similar to the one just struck down by the Supreme Court, including New Jersey, Rhode Island, Massachusetts, Hawaii, California, and Maryland. Considering the SCOTUS opinion, the Associated Press indicated those laws may be challenged as well.
Copyright 2022, RepublicanPress.org