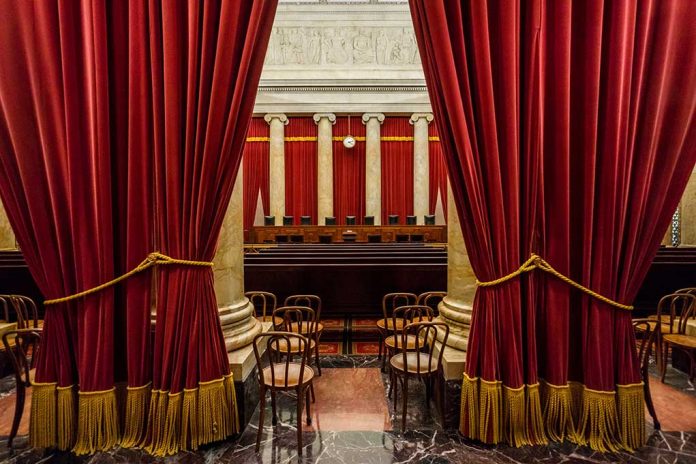 (RepublicanPress.org) – On August 24, the White House released a fact sheet announcing the creation of an initiative to provide "breathing room" to America's low to middle-income borrowers with student loan debt. Noting the program fulfilled a key campaign promise by Joe Biden, the document detailed the president's three-part plan.
At the president's direction, the Department of Education would start:
Providing targeted debt relief by grating up to $10,000 in federal student loan cancellation to non-Pell Grant recipients and up to $20,000 to individuals participating in the program, providing their individual income didn't exceed $124,999 ($249,999 for joint returns).
Make student loans more manageable by slashing monthly payments in half and capping them at 5% of borrowers' discretionary income for undergraduate loans.
Offer future protections by working to double Pell Grants and secure funding to provide community college classes free of charge.
The following month, Phillip Swagel, the director of the non-partisan Congressional Budget Office (CBO), sent a letter to Senator Richard Burr (R-NC) and Representative Virginia Foxx (R-NC) in response to their request for information regarding the potential price tag for Biden's student debt cancellation program. He confirmed that the CBO estimated the cost of student loans would increase by roughly $400 billion.
The Congressional Budget Office says President Biden's plan to forgive $10k-$20k in certain student loan debt will cost Uncle Sam about $400 billion. Full details at https://t.co/yhT60kH7rt pic.twitter.com/LdhyEuy1CJ

— Jamie Dupree (@jamiedupree) September 26, 2022
As one might expect, several legal challenges to the president's plan quickly emerged, and the US Supreme Court recently listened to arguments regarding the administration's plan for student loans.
Supreme Court Hears Arguments on Biden Administration's Student Loan Plan
On February 28, the Supreme Court heard arguments in two cases related to the Department of Education's student loan forgiveness program: Biden v. Nebraska and Department of Education v. Brown. However, the panel spent most of its time on the first case, filed by the Republican attorneys general of six states. The second one involved two student loan recipients.
In November 2022, the attorneys general filed an application to vacate an injunction entered by the Eighth Circuit Court of Appeals. Justice Brett Kavanaugh treated the filing as a petition for a writ of certiorari before judgment and granted the petition on December 1.
US Solicitor General Elizabeth Prelogar argued that the Department of Education could rely on recent stimulus packages to adopt the federal loan-forgiveness program. However, SCOTUS Blog reported that the Supreme Court's conservative justices appeared to express skepticism regarding that claim.
Inversely, the panel's liberal justices appeared sympathetic to Nebraska Solicitor General James Campbell's arguments. However, they also seemed skeptical that the states had standing to challenge the student-debt relief plan under Article III of the US Constitution.
Borrowers won't know whether their student loans will be forgiven until the Supreme Court rules on a challenge to the Biden administration's program https://t.co/Klmd2FQjcU

— The Wall Street Journal (@WSJ) March 1, 2023
The Wall Street Journal predicted that whichever side prevails, the court is unlikely to deliver its opinion until late June.
Copyright 2023, RepublicanPress.org