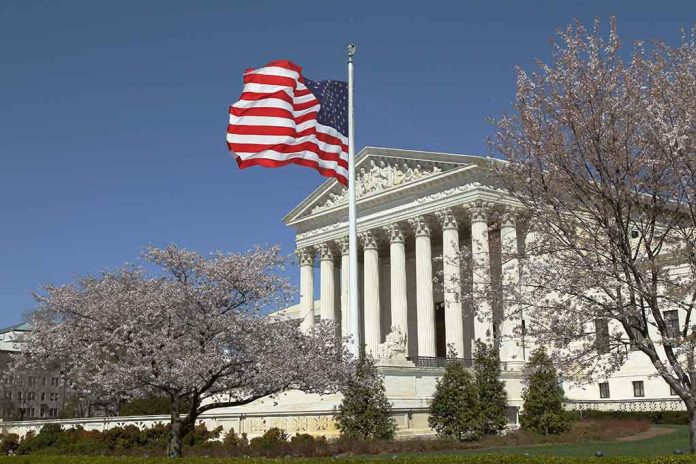 Supreme Court RULING – Major Win for Religious Freedoms!
(RepublicanPress.org) – The Supreme Court of the United States (SCOTUS) has remained bitterly divided on several key issues over the years, with conservative justices joining liberals in some instances. However, all six conservative justices recently joined forces to preserve religious rights.
On Tuesday, June 21, SCOTUS struck down Maine's ban on using state funds for tuition assistance at religious schools in Carson v. Makin, 20-1088. Chief Justice John Roberts wrote the court's 18-page majority opinion, effectively killing Maine's denial of funding for religious schools.
The Supreme Court STRIKES DOWN a Maine education program that provides tuition assistance for students to attend some private schools but excludes schools that provide religious instruction. SCOTUS says the exclusion of religious schools is unconstitutional.

— SCOTUSblog (@SCOTUSblog) June 21, 2022
Maine's tuition assistance program provides funds to parents living in school districts that don't operate secondary schools or contract with a particular school in a nearby community. However, the state limited payments to "nonsectarian" schools.
The six to three SCOTUS majority held that Maine's program violated the plaintiff's rights under the First Amendment's Free Exercise Clause, which protects religious beliefs, opinions, and practices.
"[Paying] tuition for certain students… so long as the schools are not religious [constitutes] discrimination against religion," Roberts wrote. The majority also held that Maine's efforts to avoid establishing a state religion didn't "justify" enacting a law excluding some community members from a public benefit available to others "because of their religious exercise."
What do you think of the SCOTUS' recent push to protect religious freedoms?
Copyright 2022, RepublicanPress.org