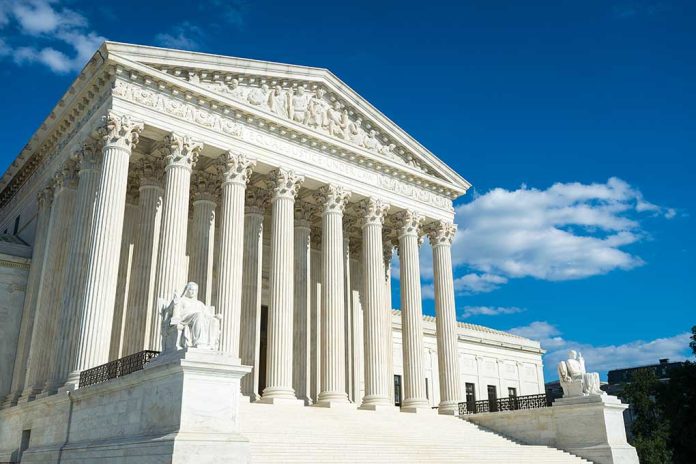 (RepublicanPress.org) – Two cases recently sat before the Supreme Court: Twitter v. Taamneh and Gonzalez v. Google LLC. The families who brought legal action against the social media platforms claimed the companies were liable for the deaths of their loved ones at the hands of the terrorist group ISIS. The SCOTUS has now made decisions in the cases.
On May 18, Justice Clarence Thomas wrote the court's unanimous opinion in the Taamneh case, ruling in favor of the social media giant. The family of Nawras Alassaf filed a lawsuit against the platform using the Antiterrorism Act, which allows US nationals to sue those who knowingly aid and abet international terrorists.
Alassaf was killed in 2017 when the Islamic State attacked an Istanbul nightclub. The Supreme Court ruled the family failed to draw a direct connection between the social media platform and the nightclub attack. Thomas wrote that Twitter looked like it had the same "relationship with ISIS and its supporters" as it did with all other users on the platform. The court found Twitter was not liable for the terrorist organization's posted content.
As for the Google case, SCOTUS sent the matter back to the US Court of Appeals for the 9th Circuit, taking the high court's Twitter decision into consideration.
Supreme Court hands Twitter, Google wins in internet liability cases https://t.co/VtIZtVBX8L pic.twitter.com/60V1koJaEX

— The Hill (@thehill) May 19, 2023
The family of Nohemi Gonzalez brought the case against Google for a similar reason as Alassaf's family. Gonzalez was killed in a 2015 ISIS attack in Paris and the plaintiffs wanted to hold the social media platform responsible for allegedly pushing pro-ISIS videos on YouTube. The appeals court previously ruled the family couldn't proceed with the suit because of Section 230 of the Communications Decency Act. That law protects tech giants from liability for what users post on their platforms as long as the algorithm treats all content the same. Unhappy with the decision, the Gonzalez family went to SCOTUS.
Chris Marchese, director of litigation for tech group NetChoice, called the decisions a big win for "free speech on the internet."
Copyright 2023, RepublicanPress.org