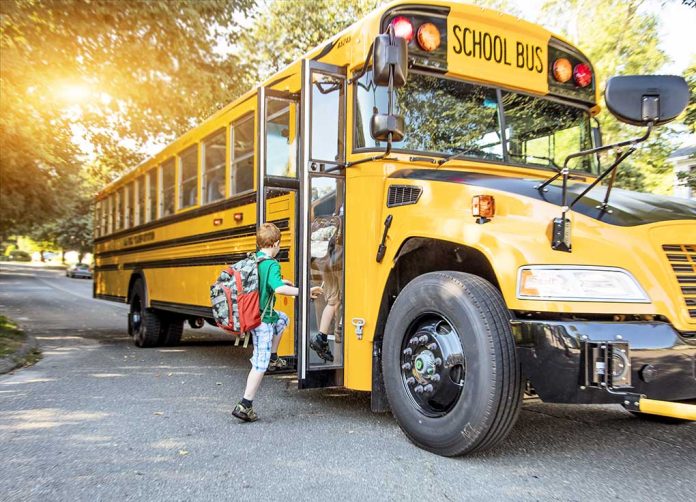 (RepublicanPress.org) – In June 2022, the Institute of Education Sciences released a report detailing school crime and safety for 2021. The institution found there were 93 school shootings involving deaths and injuries in the United States during the 2020 to 2021 school year — the highest number in 20 years. Given those statistics, is it a wonder that parents from Hebron, Kentucky, were outraged when they found out that a kid with a kill list for students at his middle school was allowed to attend high school with those same kids?
According to WLWT5, parents from Boone County attended a local board meeting on January 12 to ask officials to overturn the decision to allow the 14-year-old back onto the school campus. One of the parents said the student is still a threat because the kids on his middle school hit list now attend the high school, while another agreed that his child was in danger.
In November 2021, the child was reportedly caught with a notebook containing a list of people he wanted to kill. Police took the boy into custody and he subsequently admitted to making death threats. Authorities then charged him with a crime. According to Fox News, the troubled student told police he was just writing down what was "in his head." That fact didn't seem to be a consolation for the parents whose children attend high school with the teen.
The day after the school board meeting concluded, Boone County School District Superintendent Matthew Turner distributed a letter to concerned parents and other members of the community regarding the matter. He assured the citizens that the school had taken every precaution to ensure Conner High School remained a safe environment for kids to learn, despite the boy's attendance. Turner said every child has the right to learn, according to the state's constitution, and he planned to comply with the law.
What do you think? Should the student be allowed back in school?
Copyright 2023, RepublicanPress.org