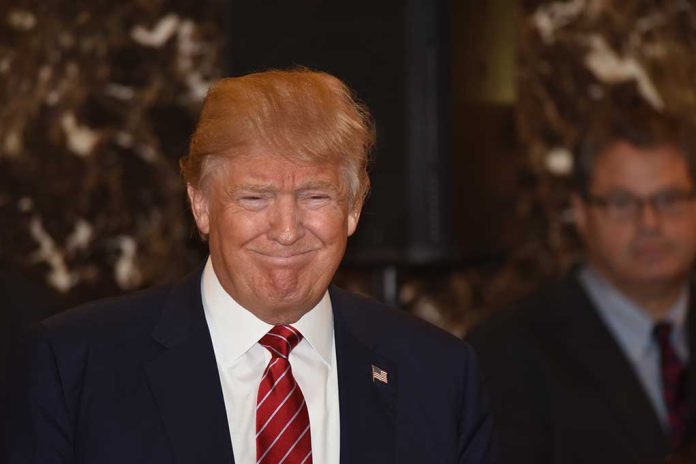 (RepublicanPress.org) – Stephanie Gregory Clifford, known professionally as Stormy Daniels, and former President Donald Trump have been sparring in the courts through their attorneys since March 2018. However, a federal court recently ordered Daniels to pay Trump thousands of dollars after she lost her last appeal.
On Friday, March 18, the US Court of Appeals for the Ninth Circuit rejected Daniels' bid to overturn a lower court ruling awarding Trump roughly $300,000 in attorneys' fees. Instead, the court ruled against her on procedural grounds stating her attorneys missed the 30-day deadline to file a notice of appeal.
New: pic.twitter.com/pEi3tVM8MG

— Jenna Ellis (@JennaEllisEsq) March 22, 2022
On March 21, Trump released a statement acknowledging the Ninth Circuit's ruling. The former president also noted the court's decision served as a "complete victory and vindication" for him and his prior statements asserting he never had an affair with Daniels.
On the flip side, Stormy Daniels posted a tweet stating she would "go to jail before [she] pays a penny," presumably to Trump's lawyers.
I will go to jail before I pay a penny

— Stormy Daniels (@StormyDaniels) March 22, 2022
This case began in April 2018, after Daniels filed a libel suit against Trump for posting statements on Twitter accusing her of inventing the story that some unnamed individual threatened her in front of her daughter to pressure her to sign a non-disclosure agreement with Trump.
The case bounced around in the courts for nearly four years until the March 18 ruling by the Ninth Circuit. Will this order finally end the legal wrangling between Daniels and Trump?
Copyright 2022, RepublicanPress.org