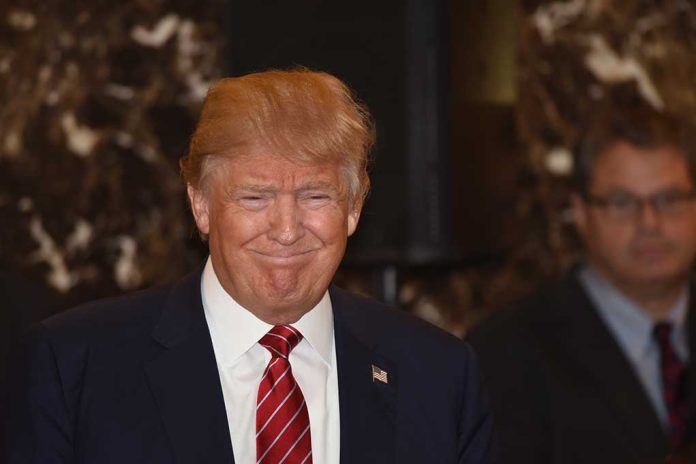 (RepublicanPress.org) – In the spring of 2018, Stormy Daniels filed a defamation lawsuit against former President Donald Trump. According to news reports, she claimed a mysterious man threatened her to keep quiet about her alleged affair with the ex-US leader. When she made that information public, Trump mocked her on Twitter, so she sued him for defamation. Months later, a federal judge threw out her case and ordered her to reimburse the former president for his legal fees. She appealed, lost in 2022, and was ordered to pay Trump $300,000.
On April 5, The San Diego Union-Tribune reported the appeals court wasn't done sanctioning the actress. On the day of the former US leader's arraignment in Manhattan, a judge in California ordered Daniels to pay another nearly $122,000 for Trump's legal fees in the case. According to the source, Stormy Daniels has to pay over $600,000 altogether to Trump for her failed suit against him to reimburse him for expenses he incurred defending himself.
Daniels previously declared she would rather spend time behind bars before paying the former president a "penny."
The ruling came hours after fmr. President Donald Trump appeared in a New York City courtroom in a separate criminal case brought by the Manhattan District Attorney's Office. He is charged with 34 counts of falsifying business records in the first degree. https://t.co/nNPMxWQGOh

— CBS News (@CBSNews) April 5, 2023
Ninth Circuit Court of Appeals ordered that the fees would go to two separate law firms that worked to defend the former president during the appeal. The panel's ruling contained a detailed list in the brief outlining more than 183 hours of work. Trump's legal team also requested $5,150 for the cost of preparing their schedule of fees. However, the court denied the request because his lawyers failed to itemize the tasks involved.
Stormy Daniels has been near front and center in the controversy lately with Trump. His recent indictment for allegedly falsifying business records included the money paid to Daniels to keep her quiet just before the 2016 presidential election. According to The Hill, Trump's next court date on the matter will be held in New York City on December 4.
Copyright 2023, RepublicanPress.org