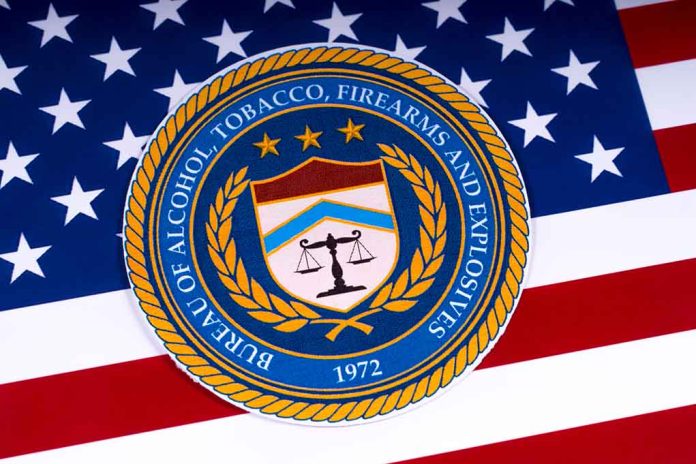 US Senate VOTES – He Officially Passed!
(RepublicanPress.org) – In 2006, Congress slipped a provision into the reauthorization of the USA Patriot Act (S.2271) mandating Senate confirmation for the Director of the Bureau of Alcohol, Tobacco, Firearms, and Explosives (ATF). As a result, the bureau's only permanent director since then served from 2013 to 2015. However, all that changed with the recent confirmation of President Joe Biden's nominee.
On Tuesday, July 12, the Senate approved Biden's nomination of Steven Dettelbach to head the ATF by a vote of 48 to 46. Senators Rob Portman (R-OH) and Susan Collins (R-ME) voted with Democrats, giving them the required simple majority.
The Senate approved Steven Dettelbach's nomination to lead the ATF, making him only the second Senate-confirmed director in the gun regulatory agency's history.https://t.co/vi7Qo0FMcb

— POLITICO (@politico) July 12, 2022
President Joe Biden issued a statement praising the "important, bipartisan" confirmation of the first permanent director of the ATF in over seven years. Noting the recent passage of the Bipartisan Safer Communities gun package, Biden lauded the Senate vote as an essential step towards pushing back against the "horrific scourge of gun violence."
Biden also praised Dettlebach's qualifications for the position, citing his more than two decades of experience as a federal prosecutor working under both Republican and Democratic presidents. He also pointed to support for Dettelbach's nomination by several former ATF directors, law enforcement officials, and his endorsement by the US Conference of Mayors.
Dettelbach did face intense pushback from Senate Republicans during his confirmation hearings. For example, Sen. Tom Cotton (R-AR) questioned him about his prior support for a ban on assault weapons. Likewise, Senators Mike Lee (R-UT) and Josh Hawley (R-MO) pressed the nominee about the drop in federal prosecutions while he served as the US Attorney for the Northern District of Ohio from 2009 to 2016.
Copyright 2022, RepublicanPress.org