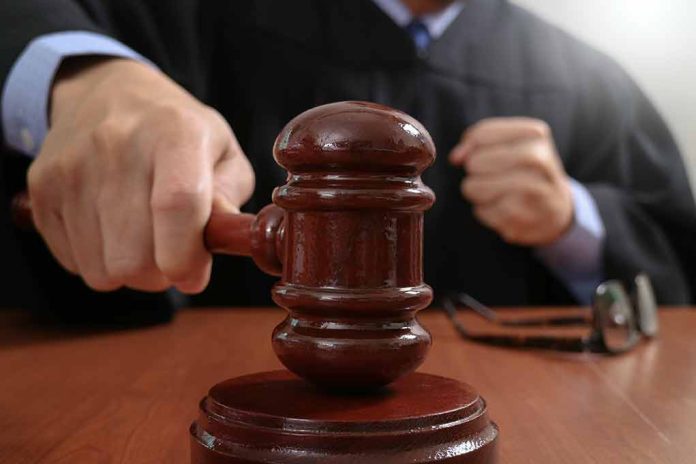 (RepublicanPress.org) – Political strategist and former Trump aide Steve Bannon has become well-acquainted with legal matters over the last few years. For instance, he faced federal charges for conspiracy to commit wire fraud until former President Donald Trump pardoned him on his last day in office. In July 2022, a federal jury convicted him on two counts of contempt of Congress. Two months later, New York prosecutors charged him with money laundering, fraud, and conspiracy. Most recently, a judge ordered him to pay nearly $500,000 in unpaid legal fees.
A New York judge just ordered Steve Bannon to pay $480,487.87 to lawyers who allege he stiffed them after they helped him land a pardon from Trump.

— Kyle Griffin (@kylegriffin1) July 11, 2023
On July 7, Arlene Bluth, a Supreme Court Judge for New York's 1st Judicial District, granted a partial summary ruling to the plaintiffs in Davidoff Hutcher & Citron LLP v. Stephen Bannon. DHC, a NY law firm specializing in commercial and government relations law practice, previously filed a civil complaint seeking to recover unpaid legal fees from Bannon totaling $480,487.87 for services rendered the last two years.
DHC, the plaintiffs in the case, argued that they regularly provided Bannon with invoices detailing their work on his behalf. The plaintiffs noted Bannon never objected to any particular invoice or bill and remitted payments totaling roughly $375,000 of the more than $850,000 invoiced. Additionally, they said Bannon quit paying his bills in late 2022.
Bannon's lawyers argued that he told DHC to quit performing legal services on his behalf in January 2022. Continuing, they claimed the law firm worked on matters outside the scope of the parties' retainer agreement. They also said the plaintiffs failed to include itemized invoices in their civil complaint. Therefore, the attorneys argued, they weren't entitled to summary judgment.
The plaintiff's lawyers countered that Bannon's legal team was attempting to "manufacture an issue of fact," requiring consideration by a jury.
The court held that the plaintiff's made a "prima facie showing" of their entitlement to summary judgment by "providing documentary evidence of the invoices… and an affidavit stating [they] sent [them] on a regular basis to [Bannon]." They also showed that Bannon received those bills and failed to object to them until they filed their civil complaint.
Judge Bluth awarded DHC payment in full of the outstanding debt, plus interest. She also ordered Bannon to pay their "reasonable legal fees." She gave DHC until the end of July to submit a separate application for those costs.
Copyright 2023, RepublicanPress.org