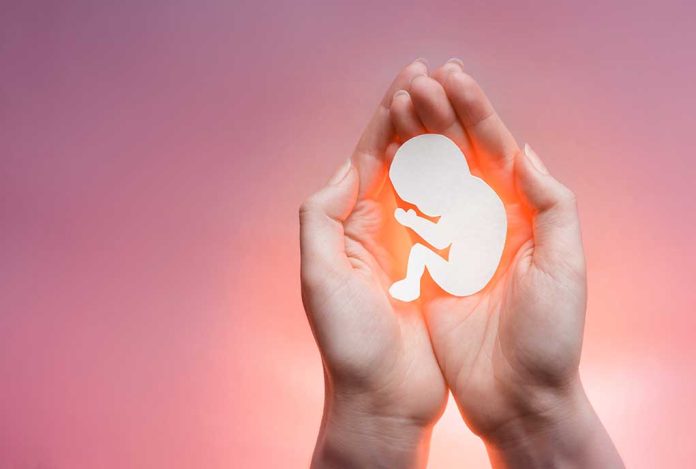 (RepublicanPress.org) – In June 2022, the United States Supreme overturned Roe v. Wade, pushing the issue of abortion onto the states. The move put trigger laws in motion for several states while others worked to shore up laws to protect the rights of the unborn. Kentucky passed a bill in 2019 making abortion illegal, except in cases where the mother's life is at stake. The measure went into effect upon the Roe v. Wade reversal.
On February 16, the Kentucky Supreme Court refused to block abortion restrictions in the state. The Hill reported that clinics and abortion rights groups had filed a lawsuit to stop the strict abortion laws in Kentucky, claiming the limitations on the procedure violated the state's constitution. The plaintiffs asked the court to temporarily block the ban while the case worked its way through the judicial system. The high court declined, with Justice Debra Lambert stating plaintiffs couldn't make such a request on behalf of patients — indicating they had to do it themselves.
For now, the abortion ban in the state of Kentucky will remain in effect.
Kentucky Supreme Court declines to block abortion bans https://t.co/uerxihiNeQ pic.twitter.com/rIachHnO1J

— The Hill (@thehill) February 16, 2023
In November, the state's residents weighed in on the matter during the midterm elections. They voted to stop Kentucky from adding an amendment to the state's constitution that would ban abortion permanently. National Association for the Repeal of Abortion Laws (NARAL) President Mini Timmaraju called the most recent ruling a "slap in the face" of voters. He believes Kentuckians made their opinions clear on the matter, according to NPR.
Lambert, however, noted that the opinion did not say one way or the other whether abortion is a protected right under Kentucky's constitution. That matter is still pending in another court.
Fox News reported that Kentucky Attorney General Daniel Cameron called the state Supreme Court's decision a "significant victory" for those trying to protect the "unborn." The state's American Civil Liberties Union (ACLU), on the other hand, promised to never "give up the fight" to return control over women's bodies back to them.
Copyright 2023, RepublicanPress.org