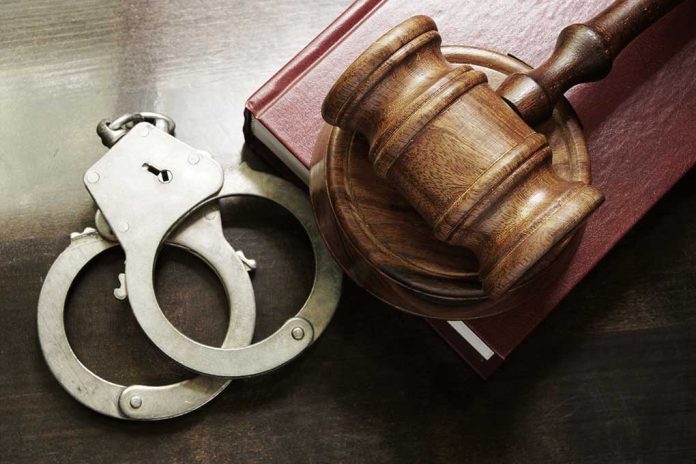 (RepublicanPress.org) – Rhode Island Senator Joshua Miller (D) was first elected to the state Senate in 2006. He currently chairs the Committee on Health & Human Services and used to chair the panel now known as the Committee on Commerce. Although the legislator typically uses his time to write and vote on bills that become laws, a recent incident put the 69-year-old on the wrong end of the legal system.
On June 23, the chief of the Cranston Police Department, Colonel Michael J. Winquist, announced that his office charged Miller with vandalism for allegedly "keying" an SUV in the Garden City Shopping Center after an altercation. The vehicle's owner apparently heard the key running down the side of his vehicle, and he confronted Miller to ask if he had committed the offense. The senator denied any involvement to both the vehicle owner and the police — at first.
After viewing the security footage, officers confronted the senator at his home, where he reportedly admitted to the crime.
Surveillance video shows the moments Senator Josh Miller is accused of keying an SUV with an anti-Biden sticker at Garden City

He first tells Cranston PD he didn't do it, then when they show up at his house and say they have video, he admits to it @wpri12 https://t.co/Fn78uKFKrt pic.twitter.com/vt8Zw3sZD0

— Amanda Pitts (@AmandaPittsTV) June 23, 2023
During the initial interaction with police, Miller reportedly said he didn't damage the vehicle but claimed the individual threatened him. Later, the senator changed his story and admitted he indeed damaged the SUV. However, he still insisted the vehicle owner recognized him as a lawmaker and threatened him, adding that he "dared" the senator to key his automobile.
Miller was arraigned, released, and is due back in court on July 18. Chief of Police Colonel Michael Winquist said the law applies equally to everyone, including the people "who make and enforce the laws." According to the Daily Wire, the state legislator could face an additional charge for "obstruction of justice."
Rhode Island GOP Chairman Joe Powers called for Miller's resignation, but a spokesperson for Senate President Dominick Ruggerio stated the lawmaker intends to see how the incident "play[s] out" before commenting on the matter.
Copyright 2023, RepublicanPress.org