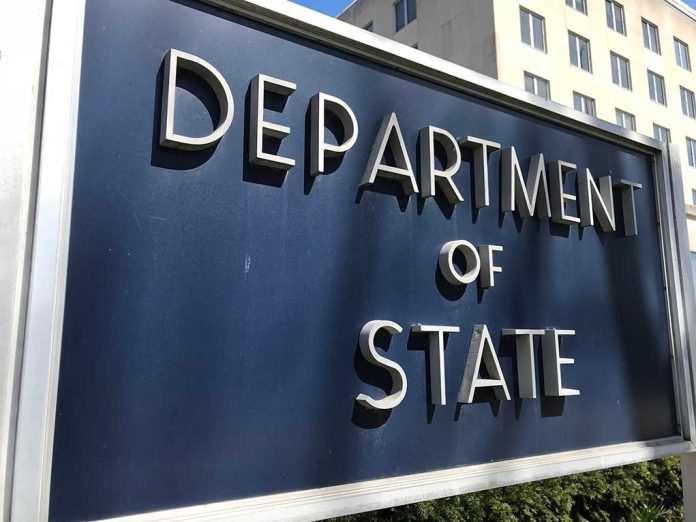 (RepublicanPress.org) – Ned Price became the spokesperson for the US Department of State in 2021, but that wasn't his first position in a presidential administration. The official served in former President Barack Obama's administration as a special assistant on the National Security Council staff, where he also dealt with communications. He has now decided to move on from his position.
On March 7, Secretary of State Antony Blinken announced that Price was stepping down as the department's spokesperson later this month. Blinken praised Price for his "remarkable service," having restored the department's daily press briefings shortly after his appointment more than two years ago. He touted the spokesperson's commitment to defending and promoting a free press worldwide, serving as a strong role model for other nations.
Prior to moving to the State Department, Price held a similar position with the CIA. He was an analyst for NBC News, giving him real world experience with the media side of communications that likely helped him in the public sector. Price has also taught at his alma mater — Georgetown University.
US State Department spokesman Ned Price to step down https://t.co/ZCQwH7dH3o pic.twitter.com/c2YXoG5qis

— New York Post (@nypost) March 8, 2023
Price isn't leaving the administration, though. Blinken stated he will remain in the State Department, working directly for him. He didn't elaborate on Price's exact role moving forward. NBC News reported that the current principal deputy spokesperson for the department, Vedant Patel, will take over for Price temporarily until the administration names a permanent replacement.
Price told the news outlet he ended up with the position "because of a series of accidents," and he's thoroughly enjoyed his work over the past few years.
The secretary of state said Price had become the "face and voice of US foreign policy," and his work in the department will reverberate for years to come. Blinken congratulated the spokesman for the "professionalism and integrity" he displayed in what can be a challenging position explaining and defending policy to those within the country and others around the globe.
Copyright 2023, RepublicanPress.org