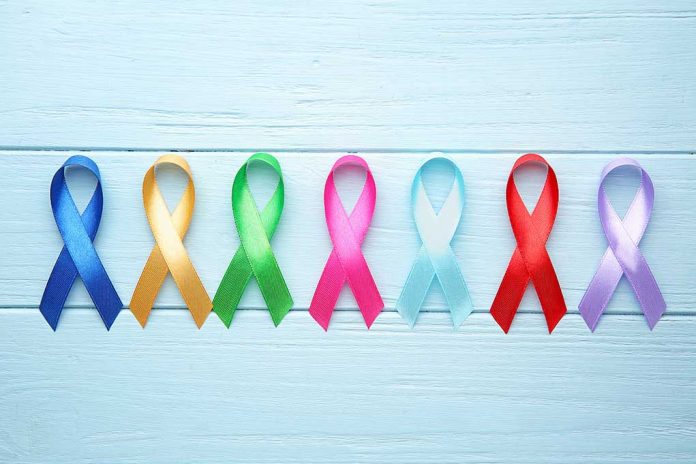 (RepublicanPress.org) – Born in Revnice, Czech Republic, in 1956, Martina Navratilova's career in tennis spanned over four decades. The legendary athlete began training for the sport when she was just four years old, perfecting her game and winning her first championship by the time she turned 15. She turned pro the following year. Although she's now officially retired, Navratilova still regularly returns to the court and competes in other athletic events.
On January 2, Tennis.com reported the world-renowned tennis star recently received two cancer diagnoses: throat and breast. Luckily, doctors caught both diseases in their early stages, so Navratilova is optimistic about her prognosis. According to the outlet, the athlete said although the "double whammy" is "serious," it's "fixable." She also said things will be difficult for a time, but she's not giving up. In fact, she promised to "fight" with everything she has.
"This double whammy is serious but still fixable, and I'm hoping for a favorable outcome," says Martina Navratilova, who has been diagnosed with Stage 1 throat cancer and unrelated breast cancer: https://t.co/4jcyoblK1G

— TENNIS (@Tennis) January 2, 2023
Navratilova sought a doctor's opinion for a swollen lymph node in her neck in late 2022. Upon looking into the matter and finding out the enlargement was a sign the athlete had throat cancer, medical professionals found the disease in her breast as well. This isn't her first brush with the ailment. She faced breast cancer years ago and won.
Throughout her career, Navratilova has earned the title of singles champion in 18 Grand Slams and was inducted into the International Tennis Hall of Fame — and that's not all. The tennis icon claimed 59 Grand Slam titles in total, her most recent just before she turned 50 years old. She is often considered one of the all-time best tennis players.
Have you ever seen Navratilova play during her years on the court?
Copyright 2023, RepublicanPress.org