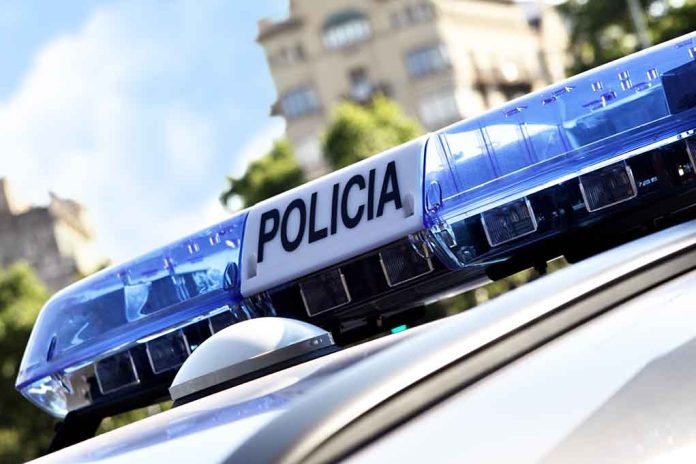 "Drone Submarines" SEIZED By Police – Criminal Conspiracy Found
(RepublicanPress.org) – Drug smuggling is a multi-billion dollar global trade, and high-level criminal gangs are using modern technologies to transport their products across international borders. News reports detailed Spanish authorities' recent seizure of drone submarines designed to transport illicit drugs.
On July 4, the Spanish National Police (Policía Nacional) issued a press release announcing it seized three drone submarines, roughly 200 kilograms (440 pounds) of drugs, and arrested eight suspects. The statement noted that the confiscation was the first of its kind in the country.
🚩Desmantelada una organización que fabricaba #drones y #semisumergibles capaces de cruzar el Estrecho con hasta 200 kg de droga

📍Hay 8 personas detenidas en #Cádiz, #Málaga y #Barcelona

👉1ª vez que se intervienen vehículos que operan bajo el agua sin tripulación a bordo pic.twitter.com/P81cRwjIVx

— Policía Nacional (@policia) July 4, 2022
Formally known as unmanned underwater vehicles (UUVs) in the US, all three were under construction at the time of the police raid, but suspects had nearly completed one UUV. The criminal organization behind the manufacture of the UUVs allegedly planned to transport them to French traffickers to use in transporting "large quantities of cocaine" across the 15-kilometer (9.3-mile) Strait of Gibraltar, which separates Spain and Morroco.
The Policía Nacional reported the unnamed criminal gang behind the operation also manufactured unmanned aerial vehicles (UAVs) with a dozen engines each and a range of about 30 kilometers (18.6 miles).
So far, US officials haven't seized any UUVs. But, they have confiscated several manned subs used to transport drugs. For example, CBS Evening News aired a report in November 2015 detailing the capture of a submarine transporting roughly $200 million worth of cocaine.
Likewise, the New York Post recently published an article detailing further efforts by drug traffickers to use submarines to transport drugs throughout the Americas.
What do you think about international drug gangs using submarines and drone technology to transport illegal drugs?
Copyright 2022, RepublicanPress.org