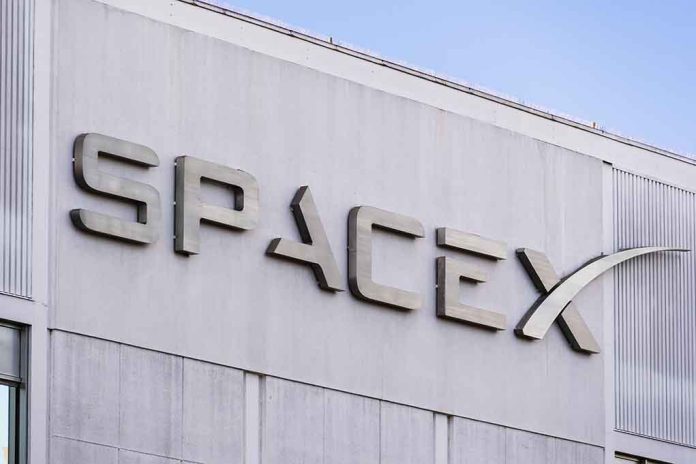 (RepublicanPress.org) – SpaceX officials downplayed expectations for the test launch of its next-generation spacecraft. For instance, company founder Elon Musk told a group of Twitter Spaces subscribers that he would consider the mission a success if the spacecraft cleared the launch pad before something went wrong. The SpaceX rocket exploded minutes after its launch four days later.
On April 20, SpaceX officials posted a live webcast showing the first test flight of its fully integrated spacecraft and rocket system from a launchpad near Brownsville, Texas. The feed showed massive plumes of smoke and orange flame engulfing the ship as it slowly achieved liftoff.
Liftoff from Starbase pic.twitter.com/rgpc2XO7Z9

— SpaceX (@SpaceX) April 20, 2023
After about four minutes, the spacecraft achieved its maximum velocity of roughly 1,400 miles and an altitude of about 24 miles. However, as SpaceX later noted, its upper-stage Starship filed to separate from the lower-stage Super Heavy and quickly lost altitude and started tumbling. When the rocket system dropped to about 18 miles, its self-destruct system kicked in and triggered explosives loaded into both stages.
Nevertheless, officials considered the test flight a success. For example, NASA administrator Bill Nelson posted a tweet showing the liftoff and congratulation SpaceX on its "first integrated flight test." He also reminded his followers that historically, "every great achievement… demanded some level of calculated risk." Nelson also noted that he was looking forward to the private space exploration company's "next flight test — and beyond."
Congrats to @SpaceX on Starship's first integrated flight test! Every great achievement throughout history has demanded some level of calculated risk, because with great risk comes great reward. Looking forward to all that SpaceX learns, to the next flight test—and beyond. https://t.co/ZYsh5VkxsA

— Bill Nelson (@SenBillNelson) April 20, 2023
SpaceX posted a tweet poking fun at the explosion, calling it "a rapid unscheduled disassembly." On the serious side, it noted that its teams would review the Starship's flight data and apply the lessons learned to future test fights.
With a test like this, success comes from what we learn, and today's test will help us improve Starship's reliability as SpaceX seeks to make life multi-planetary

— SpaceX (@SpaceX) April 20, 2023
The company concluded its remarks by noting that the success of the mission "comes from what we learn," adding that the test will help the company "improve Starship's reliability" and reach its goal "to make life multi-planetary."
NASA first contracted SpaceX to develop a commercial lunar lander for humans in April 2021 as part of its Artemis program. Nineteen months later, it modified the agreement to expand the project to include long-term exploration of the moon. The space agency hopes to put humans on the lunar surface in 2025, humanity's first return in over half a century.
Copyright 2023, RepublicanPress.org