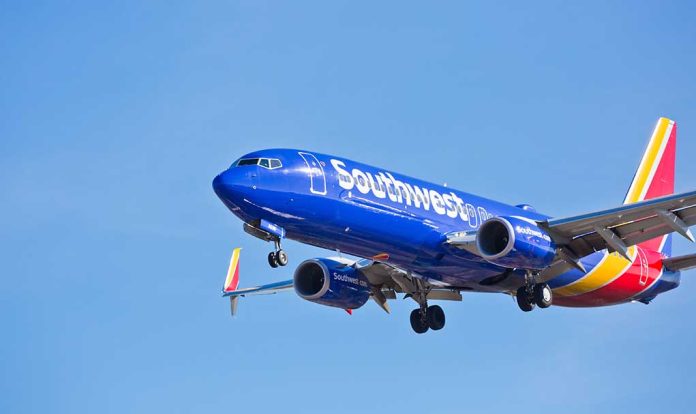 Airline Pilots PROTEST Amid ALARMING Trend
(RepublicanPress.org) – As the US begins to recover from the effects of the pandemic, many are looking to travel for the first time in years. However, the number of qualified people to fly passengers around has not returned to normalcy, causing delays and overworked staff. Now, pilots have had enough.
Over 1,300 aviators from Southwest Airlines protested in Dallas, Texas, saying they're understaffed, pulled in too many directions, and deserve better treatment.
1,300 Southwest Airlines pilots protest inadequate pay, long hours at Texas airport https://t.co/kphvq4h3Ie pic.twitter.com/lFNzUJczHs

— New York Post (@nypost) June 22, 2022
According to the picketers, last-minute schedule changes by the airline often require pilots to fly to completely different locations and work on longer flights. While a flight adjustment may be something that happens every once in a while, the frequency of the practice at Southwest is causing tired pilots flying passengers to become frustrated.
Captain Casey Murray told NBC News that reassignments are happening to at least 30% of the airline's pilots per day. He said Southwest needs to hire more pilots to keep up with the current travel demand instead of shuffling the pilots they already employ.
Delta Airlines pilots took the problem one step further, reaching out to customers in an open letter and asking them to complain directly to the company about cancellations and delays. Perhaps if the issue comes from the consumer, the airlines will respond with a viable solution.
Copyright 2022, RepublicanPress.org