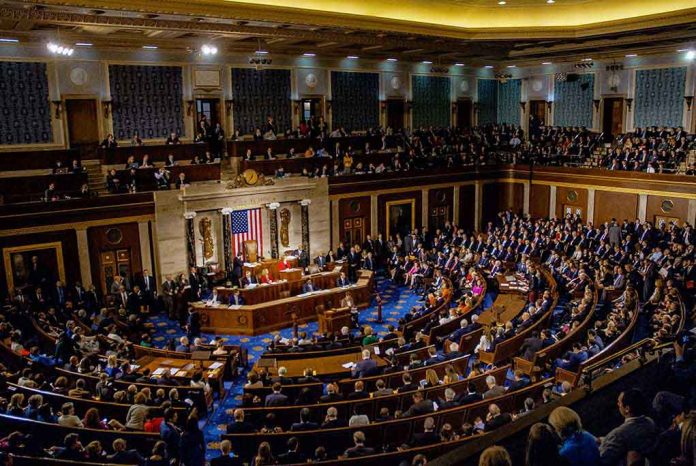 (RepublicanPress.org) – Mass shootings across America in schools, churches, and grocery stores have prompted lawmakers to consider tighter gun controls. The concern for those against such legislation is that new laws could encroach upon Second Amendment rights. The opposing viewpoints have resulted in little progress in the halls of Congress.
On December 7, President Joe Biden attended a vigil at Saint Mark's Episcopal Church in Washington DC — an annual event to remember the victims of gun violence. During the gathering, the US leader said legislators are still working to tighten measures, but in the lame-duck season, at least a few lawmakers are starting to doubt any movement on the issue is coming any time soon, according to recent reports.
Biden says 'work continues' on gun control, but senators signal legislation unlikely to pass https://t.co/AiD4zjMrFJ pic.twitter.com/6uqSQ5s8vR

— New York Post (@nypost) December 8, 2022
In late November, Biden had vowed to push Congress into action. He said the recent killings at Club Q in Colorado Springs highlight the need to ban assault weapons. Biden said the ability to buy "semi-automatic weapons…is sick." The Commander in Chief said he wanted legislators to move on the issue before ushering in the next Congress in January.
Biden said the government was able to ban assault weapons in 1994, implying that if lawmakers could do it once, they could do it again.
However, Senators John Cornyn (R-TX) and Richard Blumenthal (D-CT) aren't so sure. The Texas legislator told Fox News he doesn't think an assault weapons ban is even "on the table," while the leader from Connecticut doesn't believe the upper chamber has the necessary votes to pass any such a measure. Still, Blumenthal said he would like to see Congress try.
Copyright 2022, RepublicanPress.org