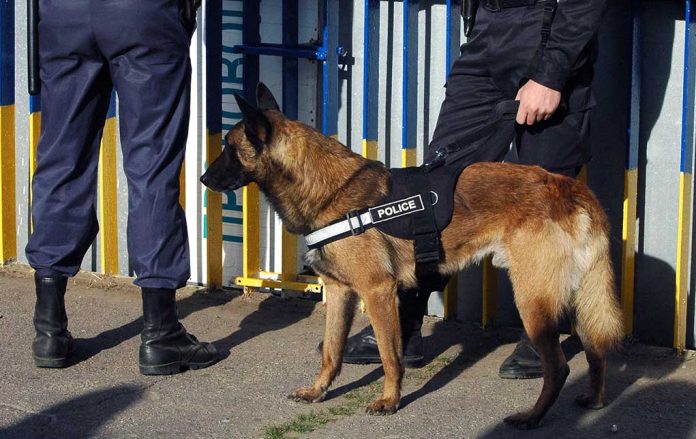 Shots FIRED – Police Take Action After Terrifying Shooting!
(RepublicanPress.org) – The American public remains on edge in the face of rising gun violence while Washington lawmakers spar about the best way to handle it. Schools no longer appear safe, nor do parades. Most recently, shots rang out in a Minnesota mall, terrifying shoppers.
Local ABC News affiliate WCCO-TV reported that officials locked down the Mall of America (MOA) on August 4 for nearly two hours after an individual opened fire inside the Twin City shopping center.
BREAKING: Mall of America is on lockdown Thursday afternoon due to what police describe as an "active incident." | https://t.co/Mjjvwj6DeA pic.twitter.com/1KeNZUtcI3

— WCCO – CBS Minnesota (@WCCO) August 4, 2022
Police Chief Booker Hodges told reporters an unknown person opened fire at about 4:15 p.m. and officers stationed at the complex quickly initiated a lockdown. Officials sounded the all-clear shortly after 6 p.m. The following day, police officials confirmed that no one sustained injuries during the incident.
According to reports, the shooting occurred after a fight between some young adults at the mall's Nike Store. Two of the men allegedly involved were 21-year-old Shamar Lark and 23-year-old Rashad May. After they left the scene, Lark reportedly returned and fired several shots with a gun.
Police confirm the Mall of America is in the process of lifting the lockdown after shots were fired inside.

The shooter fled the scene. No victim has been located.

Mall will be closed this evening.

Latest: https://t.co/QF5Jwiv0jG pic.twitter.com/PMng1hBKTo

— Nick Streiff (@nickstreiff) August 4, 2022
Jodiss Pierre, a mallgoer, told WCCO-TV he was about to enter the store with his family when he heard a "commotion" and "pop-pop-pop." He said they ran to the nearest exit. "You duck… then you run," he explained.
There is a major law enforcement presence at the Best Western hotel across the street from the Mall of America.

The mall itself is secure, according to officials. @WCCO pic.twitter.com/lJy1UFy0fV

— Nick Streiff (@nickstreiff) August 4, 2022
Chief Hodges said law enforcement officials initially thought the suspects fled to a nearby Best Western Hotel. His officers maintained a presence there for hours but did not locate them.
On August 8, police announced that they arrested three people in connection to the incident. Apparently, the three suspects, Denesh Raghubir, Selena Raghubir, and Delyanie Kwen-Shawn Arnold are accused of helping Lark and May shooting escape. Two of these individuals reportedly work for the Best Western where police originally searched for the suspects. Authorities still haven't found Lark and May.
Copyright 2022, RepublicanPress.org