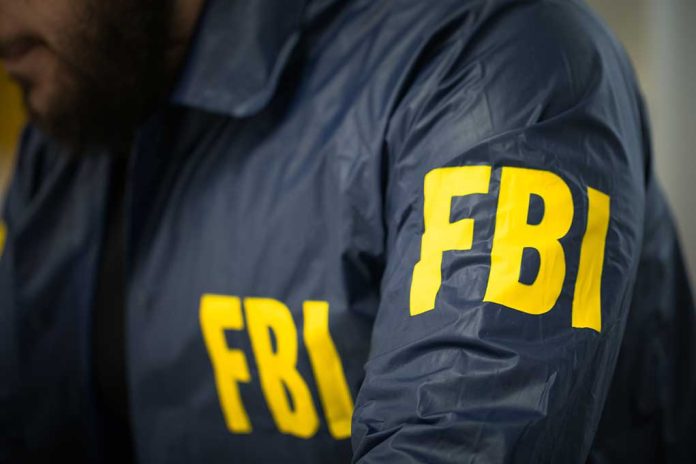 FBI Reportedly Steps in After Shooting
(RepublicanPress.org) – Tensions were high in the weeks leading up to the midterm elections. Politically-motivated incidents have been increasingly prevalent, including a recent attack on House Speaker Nancy Pelosi's (D-CA) husband by a deranged intruder. That vicious assault occurred days after a shot was fired at the home of a GOP House hopeful by an unidentified shooter, prompting an investigation by authorities, reportedly including the FBI.
The Carolina Journal (CJ) recently reported that it learned someone fired a bullet into Republican candidate Pat Harrigan's parents' home. Harrigan, a former green beret, went up against Democratic state Sen. Jeff Jackson.
Jeff Jackson's politics lead to rising inflation, economic ruin, & rampant crime–including political violence. My mission is a better economy, less inflation & safe streets. A bullet & death threats aren't enough to knock this Green Beret off that mission.https://t.co/HXGO2SdK5f

— PatHarriganNC (@PatHarriganNC) November 3, 2022
CJ spoke with Harrigan's campaign manager, Brandon Craft, who said that Harrigan's two daughters, McKinley (3) and Reagan (5), were at the home at the time of the incident. The girls were sleeping a few feet from where the bullet entered by building. Fortunately, neither was injured.
Kristen Hart, a spokesperson for the Hickory Police Department, confirmed that officers discovered "evidence of a bullet casing" at the scene. She said no arrests had been made so far and declined to offer additional information about the incident.
BREAKING: The FBI is investigating a shooting at Republican congressional candidate Pat Harrigan's home in October. His children were inside the house at the time & feet from the shooting. He is running against Democrat Jeff Jackson in District 14. More to come!

— Brett Jensen WBT News (@Brett_Jensen) November 3, 2022
Craft told CJ that local, state, and federal law enforcement officials were investigating the incident. Brett Jensen, a senior reporter at a local radio station, posted a tweet advising that the FBI is looking into the shooting.
Copyright 2022, RepublicanPress.org