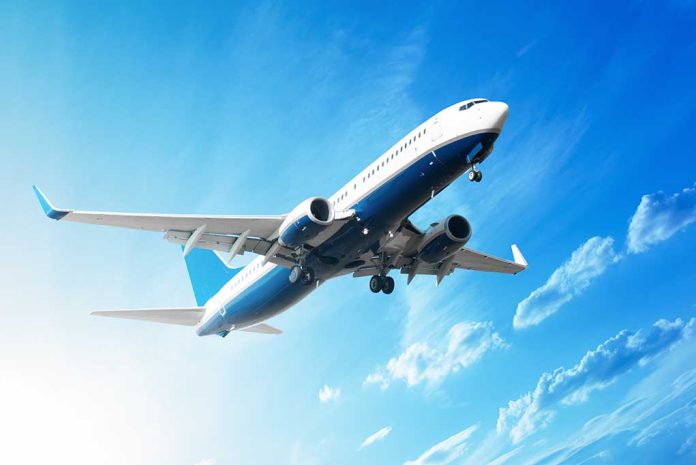 (RepublicanPress.org) – In October 2022, the Journal of Transport Geography published a study about whether banning very short-haul flights would help the environment or if the move was just political fodder. The researchers explained many countries were considering a ban on such transportation, stating rail alternatives made the option largely unnecessary. The study found that halting short-haul flights would have little impact on how aviation as a whole affects climate. Still, France is making a move.
On May 23, France has now banned domestic flights that could be traversed by train in under two and a half hours. The law would stop most air trips between Paris and areas like Nantes, Lyon, and Bordeaux. Connecting flights would still be allowed. However, the new rule stipulates the train services offered to travelers along the same route have to be timely, frequent, and reliable enough to meet passengers' needs. In addition, the alternative option must be ready to take on the additional traffic.
Interim head of industry group Airlines for Europe (A4E), Laurent Donceel, reportedly affirmed the 2022 study, saying the ban "will only have minimal effects" on the country's carbon footprint. Instead, he suggested that governments look for "real and significant" answers to the climate change problem.
According to the BBC, French consumer group UFC-Que Choisir argued that planes emit "77 times more CO2 per passenger" than trains along the same routes. The group admitted passengers might lose a bit of time but claimed the railway is cheaper than flying. Transport Minister Clement Beaune called the ban a big "step forward" in "reducing greenhouse gas emissions," and he was proud of his country for leading the charge in this area.
Although the United States is also on a mission to reduce carbon emissions, there's no indication lawmakers are considering a similar move in the US.
Copyright 2023, RepublicanPress.org