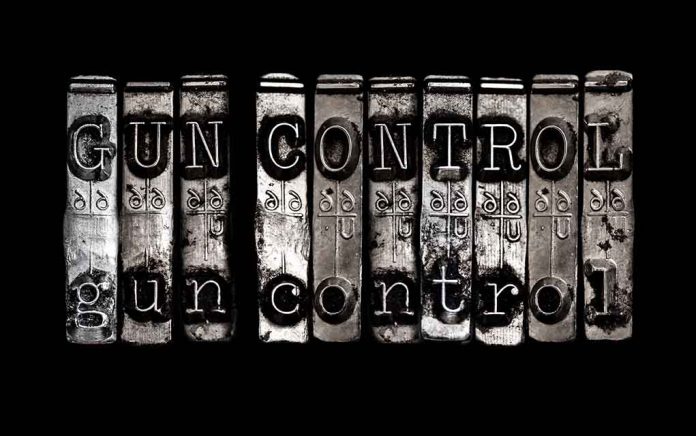 Sheriffs Stand Firmly Against Oregon Gun Measure
(RepublicanPress.org) – Sheriffs take an oath of office as elected officials to protect and defend the US Constitution. Calling themselves Constitutional sheriffs, some say they only answer to the people who elected them and constitutional mandates as they perceive them. The US Supreme Court (SCOTUS) upheld the rights of sheriffs to defy federal law, and some sheriffs in Oregon recently decided to put their authority regarding state laws to the test over a recently passed gun measure.
Oregon voters passed a ballot initiative called the Reduction of Gun Violence Act during the midterm elections. The measure mandates background checks and fingerprint collection by local law enforcement officials before issuing gun permits. It also creates a database of permits and prohibits ammo magazines capable of carrying more than 10 rounds.
The Oregon State Sheriff's Association opposed the measure, saying it would adversely affect public safety by forcing policing agencies to deplete their budgets creating the necessary mechanisms for compliance.
Union County Sheriff Cody Bowen says he will not enforce Measure 114 https://t.co/0ymbyG4kJG

— KOIN News (@KOINNews) November 12, 2022
Additionally, several Oregon sheriffs say they either won't enforce parts of the new law or plan to work to protect Second Amendment rights. For example, Linn County Sheriff Michelle Duncan released a statement on her office's Facebook page advising it was "NOT going to be enforcing magazine capacity limits."
Similarly, Crook County Sheriff John Gautney vowed in a statement that one they have "permits available," they won't "hinder" citizens "from being able to exercise [their] 2nd Amendment right… to purchase a firearm." Likewise, Union County Sheriff Cody Bowen issued a statement vowing to "fight to the death" to protect residents' 2nd Amendment rights; and Sherman County's undersheriff told Newsweek that Sheriff Brad Lohrey said his deputies "would not enforce" the new law.
What do you think? Are sheriffs uniquely leveraged to decide if, how, and when to enforce the law within their respective jurisdictions?
Copyright 2022, RepublicanPress.org