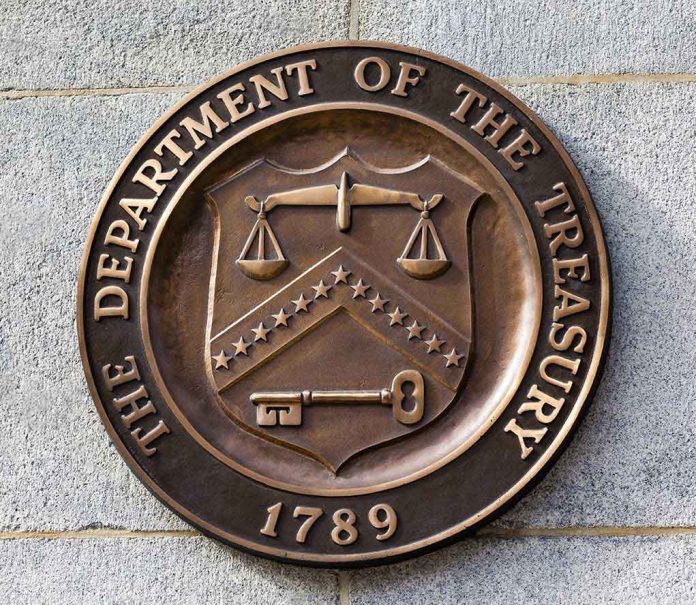 New Law To Require Shell Companies To Disclose Ownership
(RepublicanPress.org) – A shell company is an entity that doesn't typically do business itself but primarily manages another enterprise's finances. Although there are some good reasons to create such a company, some criminals and other ne'er-do-wells use the measure as a way to break the law. In an effort to crack down on money laundering using this method or something similar, the US Treasury Department recently announced a regulatory change instituted in the name of transparency.
Government Action
On September 29, the Biden administration issued a law that's intended to prevent money laundering schemes. The new rule taking effect in 2024 requires select companies to name their primary owners in an attempt to pierce through the corporate veil used to shield their identities. The department claims corrupt politicians, human and drug traffickers, and terrorists use the cloak of anonymity to hide their illegal deeds.
The new measure will primarily affect businesses with less than 20 employees, as shell corporations usually have little to no staff. The Treasury Department believes targeting those companies will help law enforcement do their jobs. Police and governmental agencies will be the only ones with access to the database. The information collected will include names, dates of birth, addresses, identification numbers or passports, and pictures of important documents, according to AP News. The cost will reportedly be about $85 per company.
AP News reported that FACT Coalition Executive Director Ian Gary said the move is a huge step toward getting rid of "dirty money" in the US. Others say it will help find assets owned by Russian business leaders and corrupt officials from the country — in particular, who use the current rules to hide in plain sight.
Last year, CNBC reported that most states don't require limited liability corporations to divulge all information about their ownership. This makes it easier for those who might have questionable intentions to slip under the radar. Treasury Secretary Janet Yellen has suggested it's too easy for people in the US to create shell corporations for nefarious purposes, making the new rule necessary to suss out such bad actors, WSJ reported. She believes the government is bolstering national security by closing the gap and firming up regulations.
Opposition to the Rule
Not everyone is happy about the new change. The American Bar Association is concerned about attorney-client privilege issues, according to WSJ. Some believe the department is putting an unreasonable burden on small businesses. In fact, a National Small Business Association official was quoted by the news outlet saying the measure would require "duplicative paperwork," placing an undue burden on those without large corporate budgets.
What do you think about the new regulation? Do you believe it will stop criminals from concealing their devious acts?
Copyright 2022, RepublicanPress.org