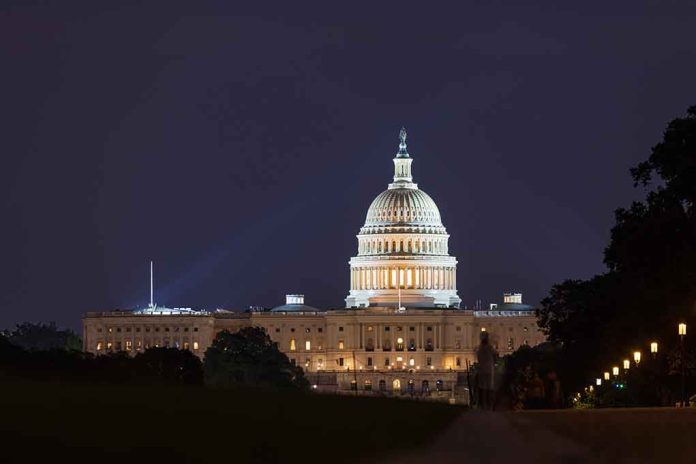 (RepublicanPress.org) – In the late 1700s, the federal government founded the architect of the Capitol position to design the Capitol building. Subsequent officeholders oversaw the construction of the House and Senate, the Supreme Court building, and modern updates to the Capitol Building — including a visitor center. The position is also one of three members of the Capitol Police Board who are in charge of Capitol security. In February, President Joe Biden fired Architect of the Capitol J. Brett Blanton, stating he abused his authority and misused taxpayer money. Now several other officials are on the chopping block.
On April 7, The Hill reported that the Acting Architect of the Capitol and Chief Engineer Chere Rexroat asked several high-ranking officials from the architect's office to quit or face termination. Apparently, the email from Rexroat to the staff detailed the upcoming changes but didn't explain the reasoning. The terminations included several members of the agency's "C-Suite Leadership," who oversee the Capitol Complex operations.
The acting official also announced the Government Accountability Office would conduct a review of the office but — again — didn't provide further details about what that would entail.
Several senior Architect of Capitol leaders fired in latest shake-up https://t.co/JxNEHSESc1 pic.twitter.com/4V2YCOlVNf

— The Hill (@thehill) April 9, 2023
Rexroat's email, obtained by The Hill, said the terminations were necessary to ensure the architect's "long-term success" and could help restore the agency's values by modeling "respect, integrity, safety, and empowerment" going forward. However, she admitted the firings would cause a challenge for the office in the short term.
The leaders terminated include Chief Financial Officer Jonathan Kraft, Chief Administrative Officer William O'Donnell, General Counsel Jason Baltimore, and Chief of Staff Peter Bahm — all veterans. According to the source, they were all surprised by the announcement. One source called the move a "Thursday morning massacre." According to architect, each of the members reported to Blanton and were all named in the previous inspector general's report detailing the previous architect's missteps.
Copyright 2023, RepublicanPress.org