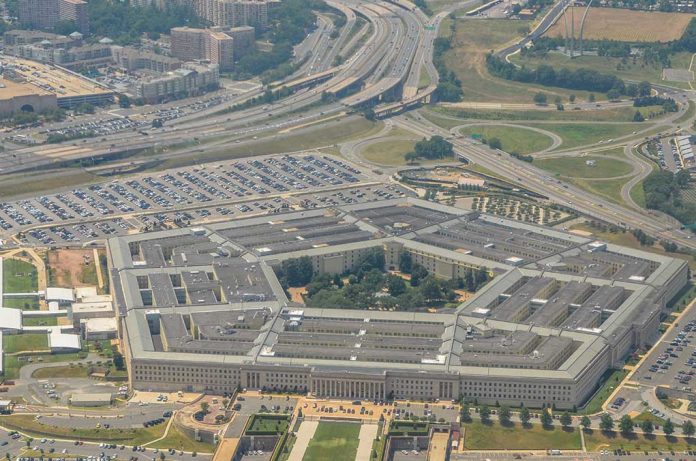 (RepublicanPress.org) – In early February 2022, the US Department of Defense released a statement announcing the death of Iraqi ISIS leader Abu Ibrahim al-Hashimi al-Qurayshi. He died after detonating an explosive device during a US-led military raid. Secretary of Defense Lloyd Austin III said his death made the US "safer." But that's not the military's only recent success in the fight against terrorism. According to news reports, a drone strike this February killed two high-ranking members of the Islamic State as well.
On April 4, US Central Command announced that its forces conducted yet another strike in Syria that killed ISIS leader Khalid 'Aydd Ahmad al-Jabouri. The senior-ranking extremist was reportedly instrumental in the group's attacks in Europe and played a significant role in developing the leadership structure within the Islamic State. CENTCOM Commander General Michael E. Kurilla confirmed that no civilians were hurt in the attack and that al-Jabouri's death would temporarily halt ISIS' ability to plot external terrorist attacks.
CENTCOM forces conducted a unilateral strike in Syria killing an ISIS senior leader responsible for planning attacks into Europe. pic.twitter.com/hwVjqdUTee

— U.S. Central Command (@CENTCOM) April 4, 2023
A Syrian humanitarian civil defense group, The White Helmets, reported that the drone strike happened outside of the small town of Killi, which is north of Idlib in the northwestern region of the country. The group said they responded to the site and transported the injured party to a nearby hospital, where he later died.
A person was killed by a missile strike from an unidentified drone on the outskirts of the town of Killi, north of #Idlib, #Syria, today, Monday, April 3. Our teams responded and took the injured person to Bab Al-Hawa Hospital, where he died.#WhiteHelmets pic.twitter.com/pnmM9PYuZf

— The White Helmets (@SyriaCivilDef) April 3, 2023
The BBC reported that al-Jabouri arrived in the area a little over a week ago and was talking on the phone when the missile struck. According to the source, the Islamic State has not officially reacted to the man's death.
The outlet reported that Gen. Kurilla elaborated on the current situation, advising that ISIS is still a "threat to the region and beyond" despite efforts to quell its activities and take down its leaders. He said the terrorist organization can still operate locally but wants to branch outside the Middle East. The commander assured that command forces will keep working with its partners overseas to defeat the group entirely.
Copyright 2023, RepublicanPress.org