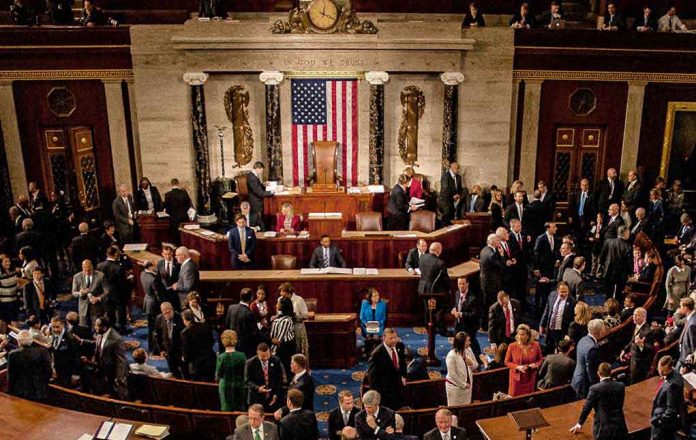 (RepublicanPress.org) – It's rare to see Democrats and Republicans come together and support a legislative measure in the nation's current political climate. However, that's exactly what recently happened when the US Senate voted on an anti-lynching bill.
On Monday, March 7, Senators voted to pass its version of the Emmett Till Antilynching Act (CR S1012-1013) by unanimous consent, a procedure allowing the Senate to set aside its standard rules of procedure to speed up the passage of a measure. The House of Representatives passed its version of the bill (H.R.55) by a vote of 422 to 3 on February 28. The measure now heads to President Joe Biden's desk for his signature.
Introduced by Rep. Bobby Rush (D-IL), the act will amend the US Code to classify lynching as a hate crime, which will carry a punishment of up to 30 years of imprisonment. Lawmakers have attempted to pass anti-lynching legislation nearly 200 times since 1918 but failed despite receiving the support of several presidents.
"Lynching is a longstanding and uniquely American weapon of racial terror that has for decades been used to maintain the white hierarchy," @RepBobbyRush said. "Today, we correct this historic and abhorrent injustice."https://t.co/H5EXxgouo0

— Shawna Chen (@shawnarchen) March 8, 2022
Rush named the bill after 14-year-old Emmett Till, a black boy tortured and murdered in Mississippi. Some historians claim his lynching helped spark the modern civil rights movement.
Rush issued a press release shortly after the bill's passage. The statement noted that lynching has been a "longstanding… weapon of racial terror." But, lawmakers finally corrected that "historic and abhorrent injustice" with the Senate's vote to approve the measure.
Copyright 2022, RepublicanPress.org