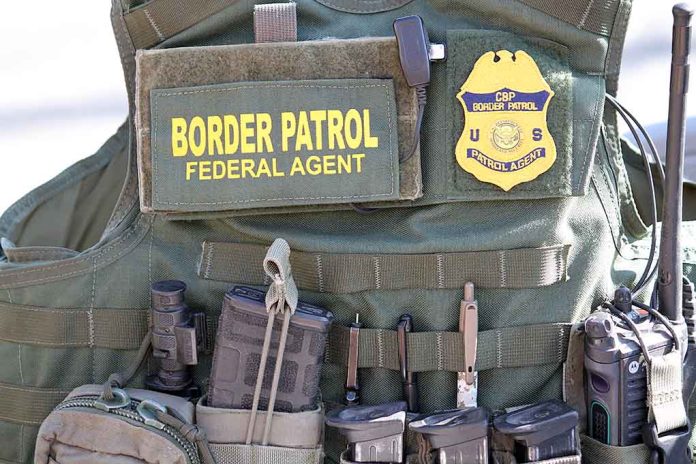 (RepublicanPress.org) – Former President Donald Trump's put Title 42 restrictions in place in early 2020 to give US Customs and Border Protection (CBP) agents the authority to bypass immigration laws and expel migrants in the interest of public health. As of April 14, Border Patrol agents have documented 2,825,965 expulsions, and 444,146 so far for fiscal year 2023. Those protections are set to expire on May 11, but a couple of senators recently unveiled a new bill to address ongoing migration concerns.
On May 4, Senators Thom Tillis (R-NC) and Kyrsten Sinema (I-AZ) introduced a bill authorizing the "immediate expulsion of inadmissible aliens" who attempt to enter the US without the proper entry documents, "by fraud… [or] for other purposes." Senators John Cornyn (R-TX) and Joe Manchin (D-WV) co-sponsored the bipartisan measure.
The Biden Administration has failed to secure the border and the situation will get even worse once Title 42 is allowed to expire next week. That is why I introduced bipartisan legislation with @SenatorSinema today to extend Title 42 expulsion authority for two years.

— Senator Thom Tillis (@SenThomTillis) May 4, 2023
The proposed legislation grants President Joe Biden's administration the authority to temporarily expel "inadmissible arriving aliens" for two years, beginning once the he signs the measure into law.
The border protections within the bill resemble the ones previously afforded under Title 42. Notably, the measure restricts expulsions to a country where an alien would face the threat of persecution, torture, loss of freedom, or death due to their political opinions, membership in a "particular social group," nationality, religion, or race.
If an immigrant tells an official such a situation exists, the individual will be referred to an asylum officer with the US Immigration Service's Directorate for Refugee, Asylum and International Operations. A decision to exempt the individual from immediate expulsion can be made on a case-by-case basis for humanitarian reasons and in the interest of public health and safety.
The proposal would effectively allow the U.S. government to continue the soon-to-be terminated Title 42 border expulsion policy for two years without a public health justification. https://t.co/PWQtxIHgdG

— CBS News (@CBSNews) May 4, 2023
Tillis and Sinema issued brief statements supporting their proposed bill. Tillis stressed the need for congressional action in the face of the end of Title 42 protections and the Biden administration's failure to secure the country's borders.
Sinema echoed that sentiment and noted that their bill gives the administration additional time to put new protections in place to secure the border and protect communities "on the frontlines" of the crisis while ensuring that aliens are "treated fairly and humanely."
Copyright 2023, RepublicanPress.org