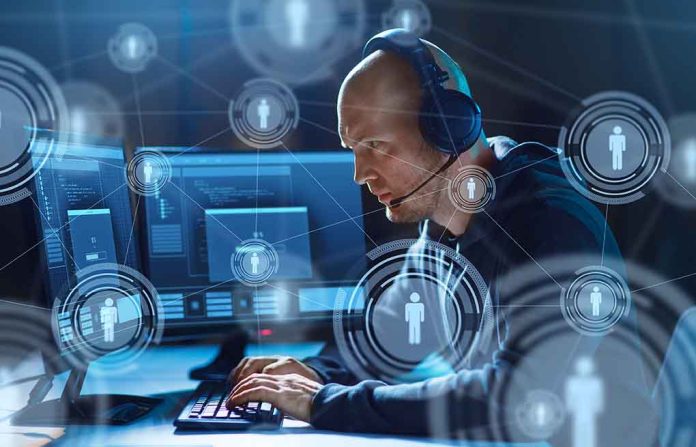 US Senate VOTES – It Was Unanimous!
(RepublicanPress.org) – In the spring of this year, the State Department launched the Bureau of Cyberspace and Digital Policy (CDP) to address national security issues in the digital arena. Three units within the new sect included Digital Freedom, International Information and Communications Policy, and Cyberspace Security. The announcement said an ambassador-at-large would lead the new bureau.
On September 15, the Senate unanimously chose Nathaniel Fick as the new figurehead. His confirmation hearing, where he vowed to fill the agency with cyber and digital experts to help to keep the US safe from online threats, took place in August.
Congratulations to Nathaniel Fick on his confirmation as the first-ever Ambassador-at-Large for Cyberspace and Digital Policy. We are excited to collaborate with him and the entire @StateCDP team to advance the security and resilience of the global digital ecosystem. https://t.co/8gF8PBgeB4

— Chris Inglis (@ncdinglis) September 16, 2022
Fick is a former US Marine with years of experience in the digital space. The ambassador was the CEO of Endgame, a leading company in cyber security from 2012 to 2019. He spent nearly 10 years with Bessemer Venture Partners, which specializes in funding tech companies, and a few years as CEO of a non-profit organization aimed at improving national security.
According to a press release, Senator Angus King (I-ME) said America has "lagged behind" in defending itself against online threats, and he hopes the new department and its leader will change that fact. As head of the department, Fick promised he would use his position to fill the gap that currently exists in government and prioritize potential threats from other countries.
What do you think? Do you agree with the Senate's decision to approve Fick?
Copyright 2022, RepublicanPress.org