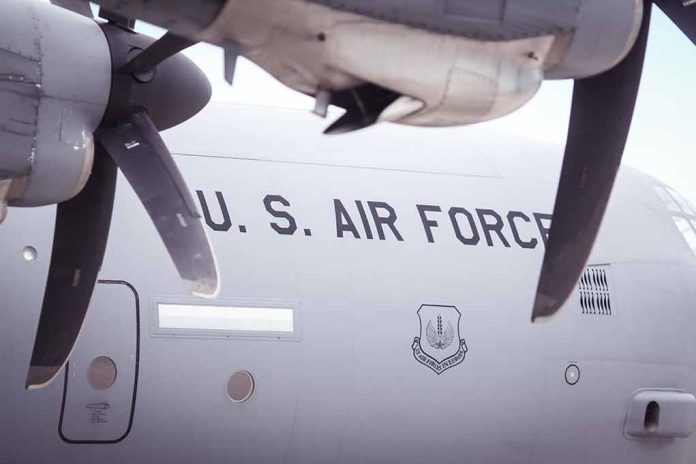 (RepublicanPress.org) – The assignment of military funding is a complicated process involving the passage of the annual National Defense Authorization Act (NDAA) and the companion Department of Defense Appropriations Act (DDAA). The first measure lays out the funding levels for the Pentagon's spending, and the second one appropriates the specific use of those funds. A recent report discussing next year's proposed DDAA pushed the Air Force to explore the development of electric vertical take-off and landing (eVTOL) vehicles, a kind of aircraft resembling helicopters in function and form.
On July 27, the Senate passed its version of the NDAA for 2024 (S.2226) by a vote of 86 to 11, with three senators not voting on the measure. The bill stressed the use of various energy sources like electricity within the Defense Department to "reduce operational energy demand" to meet near and long-term needs.
Later that day, Sen. Jon Tester (D-MT) introduced a proposed DDAA for 2024 (S.2587). The Democratic-led Senate Appropriations Committee filed a report (S. Rept. 118-81) accompanying the measure detailing priorities and anticipated demands.
In keeping with the NDAA's energy concerns, the committee included a section detailing the "significant potential for the development of cost-effective… eVTOLs." The report noted that using those aircraft could serve the needs of combat operations involving areas like logistic resupply, medevac operations, and other personnel recovery missions.
The report expressed the committee's concern that the Air Force lacked a sufficient plan for the "testing, acquisition, and fielding" of eVTOL capabilities in the near term. Accordingly, it gave the secretary of the Air Force 90 days to submit a report after the enactment of the new DDAA.
The panel directed the Air Force secretary to include information in its report regarding the current and proposed future status of eVTOL research and development programs, a summary of efforts to acquire those aircraft, and potential locations and plans for testing civilian eVTOL models.
The report also asked the secretary of the Air Force to include information regarding anticipated or experienced problems with acquiring eVTOLs and expected operational uses for the helicopter-like aircraft.
Copyright 2023, RepublicanPress.org