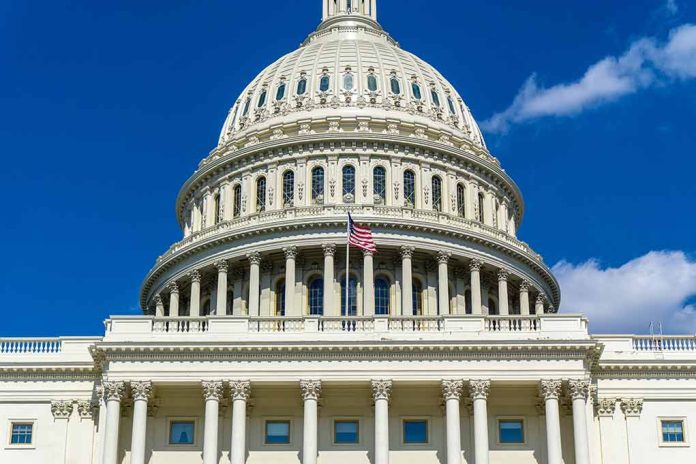 (RepublicanPress.org) – Sen. Tommy Tuberville (R-AL) has been waging an unprecedented months-long campaign to obstruct the confirmations of the nominations and promotions of hundreds of military officers. He aims to force Pentagon officials to reverse a policy providing equal access to abortions to military service members and their spouses regardless of where they are stationed. However, despite this, the Senate just pushed through the confirmation of several service members to key positions.
On September 20, Senate Majority Leader Chuck Schumer (D-NY) forced a vote on the nomination of Air Force Gen. Charles Q. Brown to replace outgoing Chairman of the Joint Chiefs of Staff Mark Milley. Senators confirmed his appointment by an overwhelming majority of 83 yeas to 11 nays, with six members not voting.
The Senate has a decades-long tradition of grouping military promotions and approving them by a voice vote to avoid lengthy roll calls. However, it only takes one senator to block that effort — in this instance, Tuberville caused the blockade. When that happens, the chamber has to address each promotion/nomination individually and conduct a series of votes to bypass the hold.
Schumer resisted going that route due to the time it would take to approve the hundreds of annual votes individually instead of in groups. However, with high-ranking positions in multiple service branches vacant and Gen. Milley leaving his post at the end of the month, the Senate majority leader heeded the bipartisan call to start pushing through some nominations and promotions regardless of the time investiture. It's unknown whether more positions will be confirmed this way.
Senate Works Around Tuberville Block To Confirm Joint Chiefs Chair, Army And Marine Corps Leaders https://t.co/F6icqSFfLx

— Defense Daily (@DefenseDaily) September 22, 2023
On September 21, the Senate voted to confirm Gen. Eric Smith as the US Marine Corps commandant by a vote of 96 to zero, with four senators not voting. Similarly, the chamber approved Gen. Randy George's nomination as the US Army's chief of staff, 92 to one, with seven members not voting.
Gen. Smith took over as the acting head of the Marines in July, following the departure of the service branch's Commandant, Gen. David Berger. Likewise, Gen. George filled in as the acting top officer for the Army in August.
Copyright 2023, RepublicanPress.org