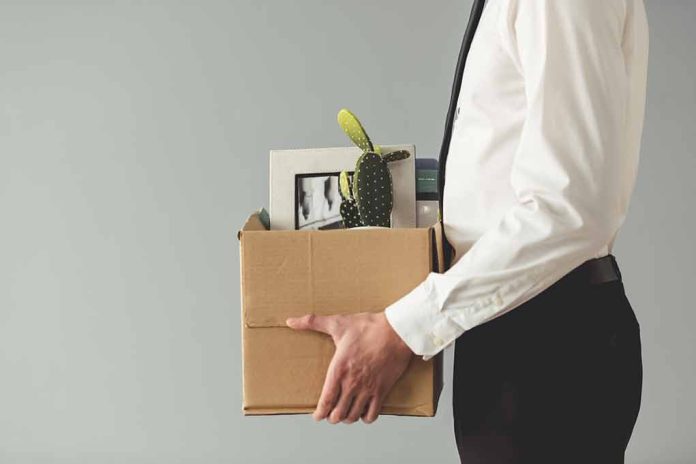 (RepublicanPress.org) – Former US Army Special Forces Green Beret and State Senator Frank LaRose (R) became Ohio's secretary of state in January 2019. According to Breitbart News, the politician dubbed himself part of the #NeverTrump movement in 2016, calling the former president a racist three years later. In an odd twist, Donald Trump endorsed LaRose for re-election in 2022, and now the secretary of state has ousted a member of his staff who has been critical of Trump.
On August 16, The Washington Times reported that LaRose recently fired his press secretary, Rob Nichols, after some of his previous social media posts against Trump resurfaced. Nichols reportedly tweeted on his personal account about the former president's numerous impeachments and indictments. The aide took potshots at Trump's appearance as well.
A longtime Republican operative in the state, Rob Nichols held a similar position with then-Republican Gov. John Kasich before Kasich ran for president and became a vocal Trump detractor.https://t.co/ffRiXOxQfi

— Dayton 24/7 Now (@dayton247now) August 17, 2023
The outlet reported that Mary Cianciolo will replace Nichols while LaRose decides who will step into the position on a permanent basis. She refused to comment further about the matter. The Associated Press reported that Nichols also declined to talk about the incident and had deleted the social media posts.
Before serving as LaRose's top aide, the former press secretary served in a similar position for John Kasich, Ohio's former Republican governor. NBC News quoted one of Nichols' previous colleagues praising him for his skilled performance in the role. The anonymous source called him "talented," "responsive," and "liked by the media." His former colleague also said Nichols was "loyal" and quick to defend LaRose. The person indicated that the secretary of state made a mistake firing Nichols, as holding someone's past words against them just because they disagree with you could have. They also noted the loss of Nichols could a negative impact on his team going forward.
LaRose recently announced his run for the Senate in 2024 against incumbent Senator Sherrod Brown (D-OH). He said the "country is heading in a dangerous direction," and he aims to help turn the tide.
Copyright 2023, RepublicanPress.org