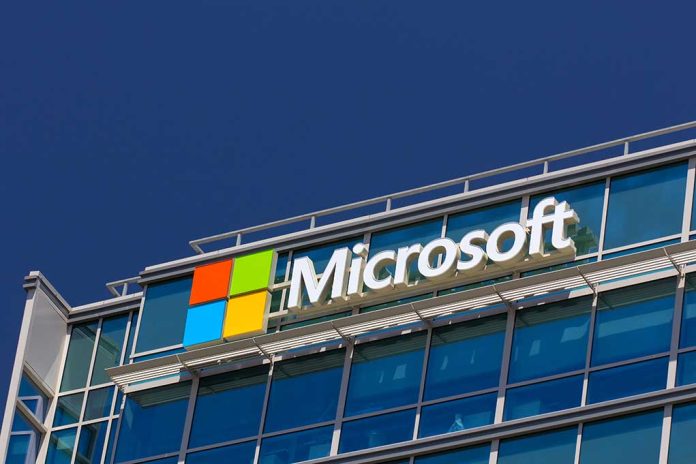 (RepublicanPress.org) – On January 25, Law & Crime reported police arrested Henry Tenon for the murder of Microsoft executive Jared Bridegan in February 2022. The suspect was charged with second-degree murder, conspiracy to commit first-degree murder, accessory after the fact to a capital felony, and child abuse. At the time, Florida Attorney Melissa Nelson stated authorities believed Tenon did not commit the crime alone. Less than two months later, police rounded up another suspect in the murder.
On March 16, media outlets reported authorities arrested Mario Enrique Fernandez Saldana — Bridegan's ex-wife's current husband. A grand jury indicted the alleged perpetrator of first-degree murder, conspiracy to commit murder, child abuse, and solicitation to commit a capital felony. A corresponding police affidavit detailed the events on the night of the murder, including the fact that the victim's two-year-old daughter was in the vehicle at the time her father was gunned down "in cold blood."
Ex-wife's new husband now 2nd man charged with murdering #Microsoft executive in ambush

Full story here: https://t.co/MNjsz1XSMt pic.twitter.com/8IWWkvhMfi

— Law & Crime (@lawcrimenews) March 17, 2023
According to authorities, the Microsoft executive had just dropped off his nine-year-old twins at his ex-wife's house when he exited the area driving southbound on Sanctuary Boulevard on a dark stretch of road in a residential neighborhood. Police believe he ran across a tire that was blocking the roadway while driving. He subsequently stopped his car and got out to move it to continue on his journey. Shortly afterward, he was shot multiple times, but nothing was stolen, and his daughter was uninjured, although a bullet reportedly hit the interior of the vehicle close to where she was sitting. The affidavit stated authorities suspect the tire was purposely put in the road as a rouse to get Bridegan out of his car. They believe Saldana and Tenon coordinated the attack.
Nelson declined to reveal whether or not she will seek the death penalty against Saldana. The victim's widow, Kirsten Bridegan, called the recent arrest "very significant" and vowed to keep pushing until justice is served.
Copyright 2023, RepublicanPress.org