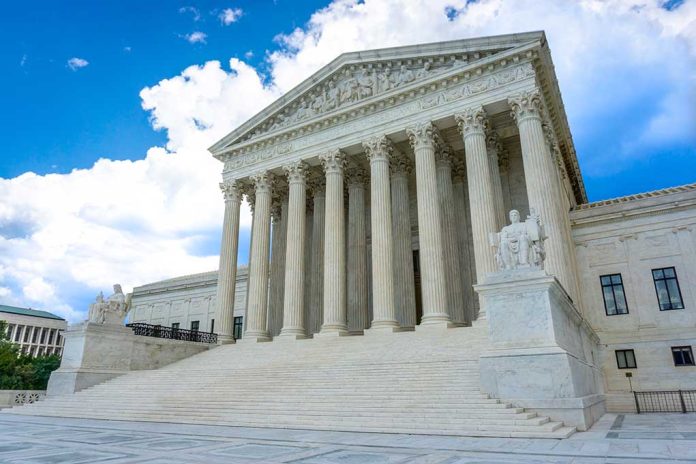 (RepublicanPress.org) – In 2017, some House Committee on Oversight and Government Reform members filed a lawsuit to compel the General Services Administration to hand over documents regarding the Trump International Hotel in Washington, DC. They were concerned about possible conflicts of interest while former President Donald Trump was in office. The suit made way for Carnahan v. Maloney, which raised the question of whether members of Congress had the right to sue the executive branch for information. The issue made its way all the way to the Supreme Court.
On June 26, SCOTUS officially vacated the lower court's judgment, sending the matter back to the US Court of Appeals for the District of Columbia Circuit with an order for the court to dismiss. The decision followed a letter sent by the plaintiff's counsel, Attorney David Vladeck, requesting voluntary dismissal in the DC Circuit on June 7. Given that fact, Solicitor General Elizabeth Prelogar filed a Petitioner's Suggestion of Mootness, suggesting the court dismiss the case in light of the petitioner's request for termination of the action.
The Supreme Court will no longer hear a case on whether Democratic lawmakers should have been able to sue to obtain documents related to a Washington, D.C., hotel former President Trump. https://t.co/QFusLgFXWS

— The Hill (@thehill) June 27, 2023
CBS News reported that although the Trump administration had submitted a number of documents to Congress, some lawmakers within the Oversight Committee at the time weren't satisfied with the officials' level of compliance — hence the original suit. The question then became whether congressional members could make such a request in the first place. In December 2020, the Court of Appeals in DC ruled the Democratic lawmakers from 2017 had the right to demand records from the executive branch, citing the Seven Member Rule.
Once President Joe Biden took over the White House, Prelogar wrote a legal brief officially opposing the decision, filing a Writ of Certiorari with the Supreme Court. Prelogar wrote that the DC Appeal Court's decision went against the separation of powers principles, writing that the court's decision — if kept in place — could have disastrous "consequences."
Copyright 2023, RepublicanPress.org