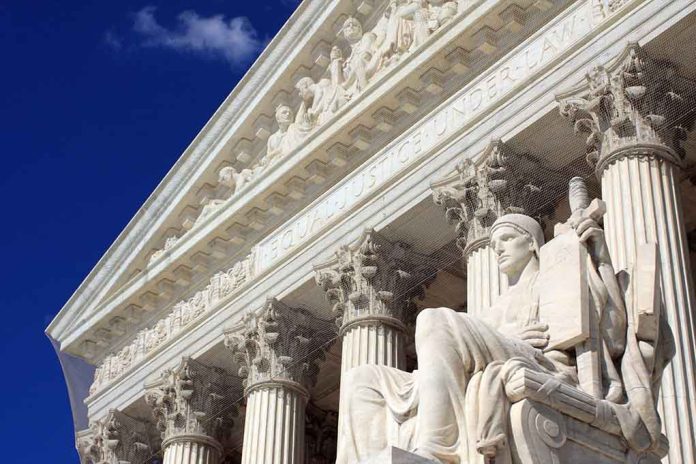 (RepublicanPress.org) – In August, President Joe Biden announced a plan to help those struggling to pay back their student loans. The US leader said the Department of Education would provide some relief to those who met income requirements. Borrowers who met the threshold could have either $10,000 or $20,000 wiped off their outstanding federal debt.
Months later, the application portal opened up for those eligible to enter their information for the program, but there was already pending litigation in the works threatening the measure's success. On December 12, the Supreme Court (SCOTUS) agreed to hear its second case on the matter to decide whether the program will move forward or not.
What Was the First Case?
On December 1, SCOTUS agreed to entertain arguments on a case challenging student loan relief. In the meantime, the court decided the 8th Circuit Court of Appeals ruling on November 14 would stand; that decision put a freeze on the program in response to a case brought by six states questioning the legality of the program. They argued the incorporation of the forgiveness would harm their states. The high court won't hear arguments until February on the matter, and an answer will likely come in the summer of 2023.
The Second Case
The more recent case accepted by SCOTUS, Department of Education v. Brown, originated in Texas. The plaintiffs claim the program is illegal, as the executive branch of the US government doesn't have the power to issue student loan relief. They claim Congress must be involved in such a move. The Washington Examiner reported that Job Creators Network Foundation President Elaine Parker said if the program isn't stopped, Biden and "every future president" will be essentially given a "blank check" without the governmental balance in place to stop such a thing.
SCOTUS will hear arguments for that case in February, along with the first one.
Where Things Stand
For now, those who would be eligible for the program are on hold pending the outcome of the litigation. As such, Biden extended the student loan payment pause until June 2023. Originally, those with student loan obligations would have to start making payments after the end of 2022, but with so much up in the air, the administration felt it necessary to continue providing temporary relief. The president is sure his move to offer relief is legal and is confident it will stand up to the court's scrutiny.
Copyright 2022, RepublicanPress.org