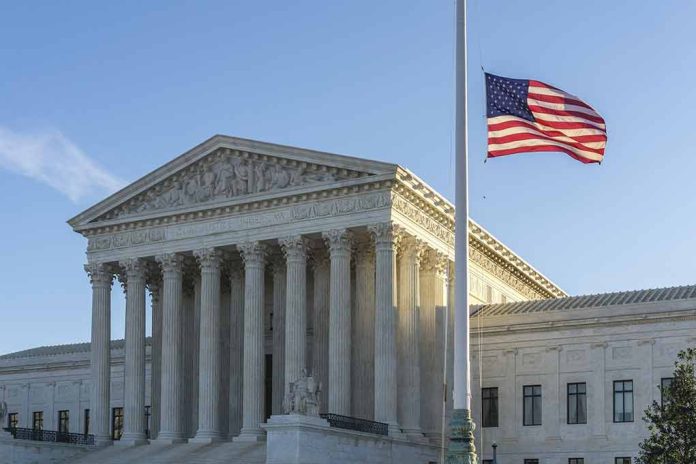 (RepublicanPress.org) – US District Judge Reed O'Connor (Northern District of Texas) has been known for making a number of decisions related to controversial cases in recent years. Several of the Federalist Society contributor's rulings have been reversed on appeal, including 2018 rulings against portions of Obamacare and the Indian Child Welfare Act. Likewise, the 5th Circuit Court of Appeals reversed a 2015 ruling holding a part of the Gun Control Act of 1968 unconstitutional. Most recently, the Supreme Court of the United States (SCOTUS) reversed another of his actions against a Democratic-led gun control measure.
On October 16, SCOTUS issued an unsigned one-paragraph order vacating O'Connor's September 14 order enjoining the US Bureau of Alcohol, Tobacco, Firearms, and Explosives (ATF) from regulating "ghost guns" from two of the original case's plaintiffs, Defense Distributed and Blackhawk Manufacturing.
US Supreme Court blocks judge's order allowing 'ghost gun' sales https://t.co/HXmLB4xixN pic.twitter.com/FgHoOJnhmZ

— Reuters U.S. News (@ReutersUS) October 17, 2023
In late June, O'Connor issued a nationwide injunction barring the government from enforcing the rule. However, the US Court of Appeals for the 5th Circuit quickly narrowed the ruling and declined to set aside the order, putting enforcement on hold.
The following month, US Solicitor General Elizabeth Prelogar petitioned SCOTUS to set aside the injunction. She advised the Court that O'Connor's order "irreparably [harmed] the public and government" by allowing the "tide of untraceable ghost guns" to continue flooding into American communities.
On August 8, SCOTUS granted Prelonger's request by a vote of five to four, allowing the ATF to regulate ghost guns while the case continued in the lower court. Conservative Justices Alito, Kavanaugh, Gorsuch, and Thomas indicated they would have let the injunction remain in force.
Defense Distributed and Blackhawk Manufacturing quickly returned to the district court and obtained a narrow injunction preventing the ATF from enforcing the rule against them. O'Connor granted the motion in mid-September, and the 5th Circuit upheld the order two weeks later.
Three days later, Prelonger petitioned SCOTUS, asking them to intervene again. She argued that if the court failed to act, "untraceable ghost guns [would] remain widely available" to individuals with a credit card and computer. Defense Distributed and Blackhawk argued that the narrower order only impacted their companies and not the nation as a whole.
Once again, the Supreme Court reversed O'Connor's order, in effect demanding compliance with the Biden administration's ghost gun rules — pending further legal action in the courts.
Copyright 2023, RepublicanPress.org