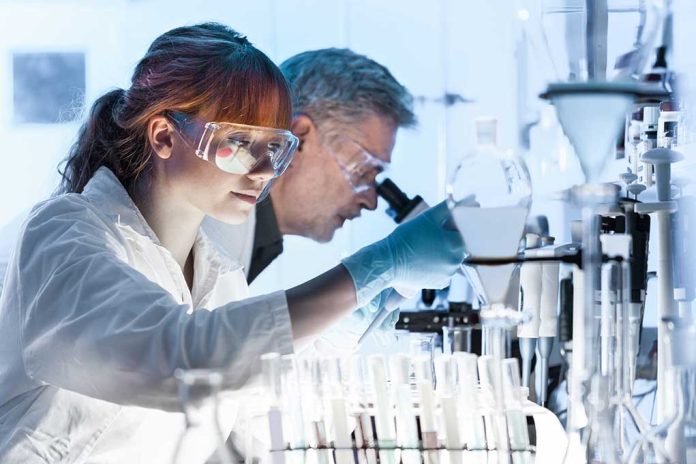 (RepublicanPress.org) – In 2022, the American Heart Association (AHA) released statistics on heart disease and strokes in the United States. It reported that nearly 900,000 people in the US died from cardiovascular disease (CVD) in 2019, beating out cancer and chronic lower respiratory disease — together. Recently, scientists in Australia have made a discovery that might eventually help lower those numbers not only there but around the world.
On August 1, a pair of researchers at Melbourne University announced they had created a faster and more cost-effective way to build artificial blood vessels using human tissues and cells. Those newly-built pathways could be used in the future to replace damaged blood channels. Professor Andrea O'Connor and Associate Professor Daniel Heath from the Department of Biomedical Engineering at the university are heading up the revolutionary project.
Researchers are developing a method to create blood vessels with complex geometries, like native blood vessels, by combining multiple materials and fabrication technologies. Learn how these findings mark a significant advancement in tissue engineering.https://t.co/RRcAz3FKEI

— Biomedical Engineering Society (@BMESociety) August 13, 2023
The Epoch Times reported that Heath said their method of creating these pathways takes the medical community one step closer to using engineered blood vessels to combat CVD. Methods for engineering blood vessels at the current time are not reliable or affordable enough to be used widely. However, he said the new solution would be "transformative" for those suffering from the ailment. Unfortunately, the vessels are not yet ready for use in bypass surgery. However, O'Connor said the community is quickly moving toward creating "blood vessels using living tissue" cheaply. She said the research represents a "significant advancement" in the field.
Since this method uses human tissue, there's reportedly a better chance the body will accept the manufactured vessels. Plus, those needing blood vessel replacement or repair would not likely need to wait for a donor for surgery. Perhaps the most impressive aspect of the research is that these vessels could be custom-made for the patient and would help promote the healing of damaged tissues.
O'Connor and Heath said part of the design — the electrospun polymer layer that helps create the product's shape — is designed to degrade over time, leaving a complete biological blood vessel behind to support the cardiovascular system.
Copyright 2023, RepublicanPress.org