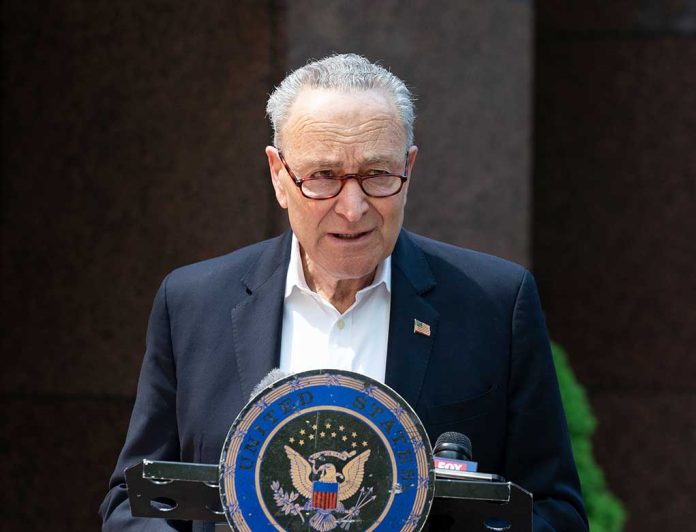 Top Republican SLAMS Schumer For Dragging His Feet On Key Issue
(RepublicanPress.org) – Big Tech companies like Amazon, Apple, Google, and Meta have bumped heads with federal regulators and courts over their alleged efforts to leverage an unfair market advantage for their products and services. Senate Majority Leader Chuck Schumer (D-NY) recently faced criticism for delaying a vote on a bipartisan measure to crack down on technology companies.
According to reports, Sen. Chuck Grassley (R-IA) is upset with Schumer's decision to drag his feet on a bill he co-sponsored with Sen. Amy Klobuchar (D-MN) in October 2021.
Chuck Grassley demands Chuck Schumer call vote on Big Tech antitrust bill https://t.co/plycuqyBNW via @nypost

— 🇺🇸 Mike Davis 🇺🇸 (@mrddmia) July 24, 2022
Grassley told the New York Post it was "past time" for Schumer to present the antitrust bill to the full Senate and "start cracking down on Big Tech's anticompetitive behavior." While complaining about the delay, he pointed out that the Senate has spent too much time on "purely partisan legislating or inconsequential nominees." The GOP senator also called on the majority leader to name a date for a vote no later than this fall.
Grassley isn't the only one calling for action on the bill. Last week, members of the Congressional Progressive Caucus wrote a letter to Schumer urging him to hold a vote on the legislation.
Grassley and Klobuchar introduced the American Innovation and Choice Online Act (S.2992) to prevent Big Tech companies from promoting their products and services over those offered by third-party sellers on their platforms. Schumer previously planned to call a vote on the measure earlier this summer after meeting with the bill's sponsors.
However, the Senate majority leader changed his mind and now says he won't bring the measure up for a vote until it's certain the sponsors have the 60 votes necessary to avoid a filibuster.
What do you think of Big Tech companies' efforts to dominate the online market to the detriment of their competitors?
Copyright 2022, RepublicanPress.org