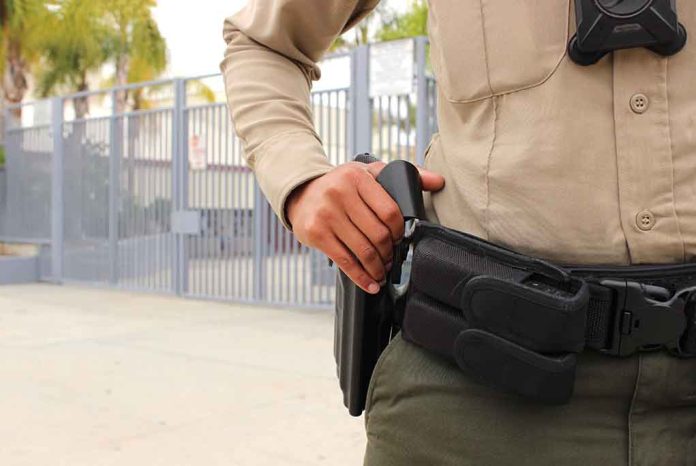 Schools Are Making BIG Changes to Prevent Mass Shootings
(RepublicanPress.org) – The country remains bitterly divided regarding the proper response to mass shootings. Conservative politicians typically blame mental health issues for the prevalence of shootings, while Liberals tend to blame the availability of firearms.
A recent Rasmussen Reports poll indicated that likely US voters side with conservatives, with 40% blaming mental health and 30% saying "access to firearms" is the root cause of mass shootings.
On June 25, President Joe Biden signed a wide-ranging bipartisan gun violence bill (S.2938) in the wake of the May 24 Robb Elementary School shooting that claimed the lives of 19 students and two teachers in Uvalde, Texas.
A recent report discussed school districts' response to the problem of campus gun violence.
School Officials Install Additional Security Devices
On July 6, The Wall Street Journal (WSJ) published an in-depth article discussing increased sales in recent years of locking mechanisms and other security devices in response to school shootings.
The article reported companies like Allegion PLC and the multinational conglomerates 3M and Honeywell International Inc. are selling increased quantities of "cameras, alarm systems, fortified doors and security films," along with other products to America's 130,000 schools. WSJ reported security system and service sales tend to go up each time there is another mass shooting, and the aftermath of the Uvalde incident is expected to be no different.
Industry insiders also indicated manufacturers are increasing research and development efforts to boost the availability of a broader range of products as school systems struggle to provide greater security for students, teachers, and staff members.
States Adopt New Security Measures for Schools
Additionally, several states are adopting measures to provide greater security on school grounds. For instance, WSJ reported that Michigan lawmakers recently passed a bill allowing schools to increase the use of locking devices. Similarly, New Jersey and Florida recently started having public schools install panic alarm systems.
Other states are looking toward making it easier for school teachers to carry firearms in class. For example, Ohio's Republican Gov. Mike DeWine signed a bill (HB-99) in June allowing teachers and staff members to carry guns. He's also promoting additional measures to provide as much as $100 million for security upgrades at public schools and roughly $5 million for colleges.
Additionally, Texas Gov. Greg Abbott (R) sent a letter last month to the Texas Education Agency commissioner directing him to create a Chief of School Safety and Security position within the agency to address gun violence on school grounds.
Similarly, Florida Gov. Ron DeSantis (R) signed a bill (HB 1421) into law in early June to improve school safety measures in the state. The law requires officials to partner with local law enforcement agencies to assign at least one armed officer at all public and charter schools. The bill also mandates annual youth mental health awareness training for school personnel and the participation of law enforcement personnel in active assailant emergency drills.
What do you think? Are lawmakers and school districts doing enough to protect students and teachers?
Copyright 2022, RepublicanPress.org