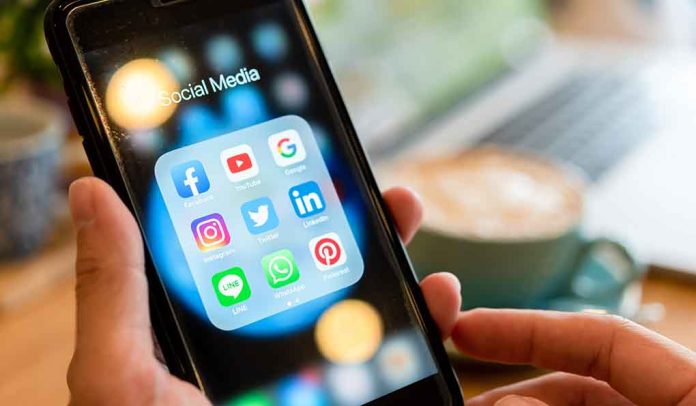 (RepublicanPress.org) – The CDC recently released a report examining youth risk behavior over a span of 10 years. The survey showed 16% of high school kids were bullied online in 2021, and mental health among youths continued to get worse over the decade. The agency noted that over 40% of teens in high school said they felt sad and hopeless for periods lasting more than two weeks — a sign of depression. It appears some school districts have said enough is enough.
In January, Seattle Public Schools filed a lawsuit against Facebook, Instagram, Snapchat, TikTok, YouTube, and the companies that own the social media platforms. The district claimed the defendants were exploiting America's youth and getting them hooked on the platforms to the detriment of their overall mental health. Since then, The Washington Post reported several other school districts in Pennsylvania, New Jersey, California, and Florida had filed similar legal action tying the addiction of the apps to depression amongst teens — and that's apparently not all.
A number of school districts nationwide are reportedly filing lawsuits against social media giants Instagram, Snapchat, TikTok, and YouTube, as a means of countering this country's mental health crisis among youths. https://t.co/8A5n1dVCD8

— NEWSMAX (@NEWSMAX) March 19, 2023
In the fall of 2021, the American Academy of Child and Adolescent Psychiatry (AACAP), the American Academy of Pediatrics (AAP), and the Children's Hospital Association declared a national emergency. The organizations said mental health problems in kids were skyrocketing among kids. Seattle noted the study in its lawsuit and President Joe Biden's own words during his 2022 State of the Union address to make its case.
Regarding the California suit, San Mateo County Superintendent of Schools Nancy Magee admitted social media has had a negative impact on kids' mental health. She said cyberbullying has been especially bad.
Although none of the companies directly addressed any of the lawsuits, each platform highlighted steps it has taken to protect young people. TikTok has age restrictions, YouTube has parental controls, Instagram monitors age and removes harmful content, and Snapchat works with mental health groups to include resources for its users.
Copyright 2023, RepublicanPress.org