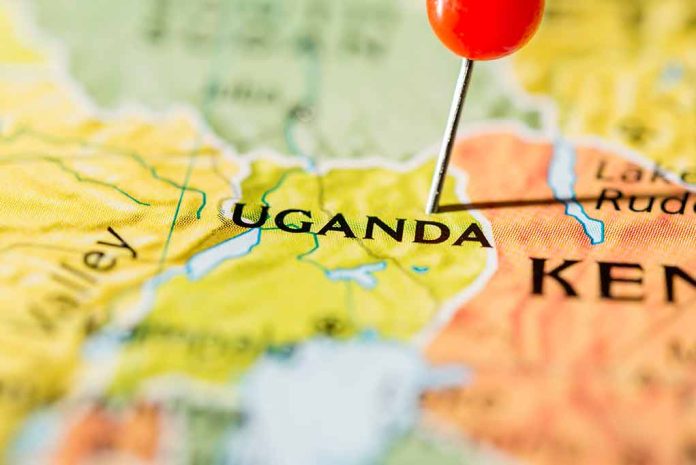 (RepublicanPress.org) – America isn't the only country dealing with tragic school massacres. Media outlets exploded over the weekend after news reports emerged from Uganda detailing the brutal murder of dozens of children on Friday, June 16.
Initial reports indicated that 41 people died during a nighttime raid led by suspected extremist rebels linked to the Islamic State group on the Lhubirira Secondary School in a remote region in Uganda near its border with Congo. The Ugandan Police Force later confirmed the death toll was slightly higher, saying 42 individuals lost their lives, including 37 children.
. @FredEnanga1 "Out of the 42, who died, 37 were students. So far 25 bodies have been examined on post mortem at Bwera hospital"https://t.co/HGU7Sb0T4j

— Uganda Police Force (@PoliceUg) June 19, 2023
Some of the victims were burned to death after the rebels torched the dorms. Armed with firearms and machetes, the extremists shot or hacked the other victims to death. Additionally, the assailants abducted at least six students and took them across the border into Congo.
The attack occurred at a privately owned, co-ed secondary school in the southwestern town of Mpondwe-Lhubiriha, east of Congo and north of Rwanda. Law enforcement officials claim the Allied Democratic Forces, an extremist group operating out of eastern Congo, are behind the attack. Maj. Gen. Dick Olum, the commander of Ugandan forces inside Congo, said the rebels are under mounting pressure to "show the world… they can still [wreak] havoc."
UN Secretary-General António Guterres issued a statement condemning the deadly attack on Saturday. He extended his "heartfelt condolences" to family members and called for the immediate release of the abducted children. He also said the individuals responsible for "this appalling act" must face justice for their crimes.
On June 19, Uganda Police Force spokesperson Fred Enanga issued a statement announcing the arrests several individuals associated with the extremist group that attacked the school. He described them as "20 suspected collaborators" of the Allied Democratic Forces. The school's headmaster and director were among the individuals taken into custody.
Copyright 2023, RepublicanPress.org